A new Valorant skin bundle has been leaked by reliable sources. It's set to hit when Episode 6 starts and includes Vandal and Operator cosmetics.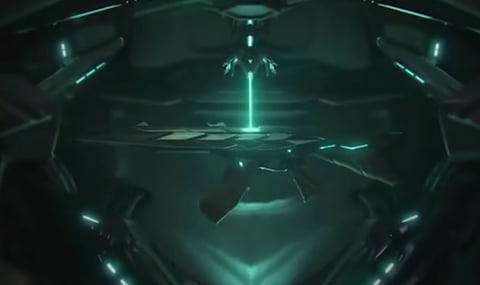 UPDATE: We got our first OFFICIAL look at the Araxys bundle. Want to see some high quality images, find out the cost of the collection, and more? Then click right here!

Original story:
We've had a ton of information regarding the upcoming Valorant Episode 6 Act 1 release. From a brand-new map all but confirmed to be set in India, and potentially having three-sites like Haven to everything you need to know about the latest map rotation, which includes the return of Split and the absence of both Bind and Breeze.
Now, some leaked information regarding a new skin bundle has been provided by one of the most reliable sources in the entire Valorant community. That's right, none other than ValorLeaks suggests a fresh set of cosmetics will launch alongside Episode 6.
According to ValorLeaks, the upcoming Episode 6 Launch Bundle, which has yet to receive an official name (or hasn't been leaked most likely), will feature skins for the Operator, Vandal, Bulldog, Shorty, and a Melee weapon. It'll come with four variants: base color, red, white, and one unconfirmed one.
Upcoming Episode 6 Launch Bundle | #VALORANT

> Operator
> Bulldog
> Vandal
> Shorty
> Melee

Variants: Base, Red, White, and 1 more. pic.twitter.com/nrgU9blQfn

— Mike | Valorant Leaks & News (@ValorLeaks) January 5, 2023
As you can see, the quality of the images isn't the best, and ValorLeaks speculates that Riot could do damage control and release a trailer sooner than expected. In a follow-up tweet, he states:
Held off for awhile cause its such low quality, was hoping to get a higher res. Hopefully should have it soon, or at this rate VALORANT will do damage control and release the trailer early.
Another leaker even posted a few seconds of the actual reveal trailer for the bundle. If images are the only teaser you want, we suggest you don't watch it, but if you want to get hyped, check it out down below:
New Bundle | #VALORANT pic.twitter.com/VfAETfiEpP

— musuaranoku (@axaasin) January 5, 2023
As always, we'll keep you posted on everything you need to know about the upcoming skin bundle, including high-res images, cost, release date, and more!

For more content: