Valorant Episode 5 Act 3 is about to end, making way for an exciting Episode 6 to start in 2023. Here's the final day of the season for you to grind your battle pass.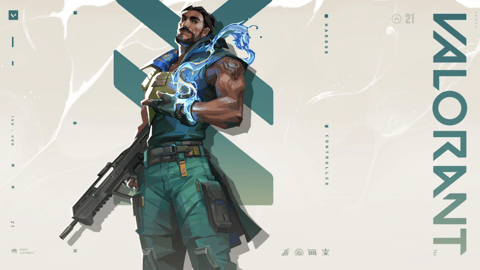 2023 is here! While the prospect of new and exciting things to come with Episode 6 is enticing, we still have a few days until Episode 5 Act 3 wraps up!
Episode 5 Act 3 gave us the release of Harbor and some massive balance changes, but also, a great battle pass for players to grind. Perhaps you've been away from your PC enjoying the holidays, or maybe simply took a break from the game, in any case, you might be wondering if you have enough time to tick those final rewards out of your to-do list!
When Does Valorant Episode 5 Act 3 End?
Previously, we've had some educated guesses as to when would Episode 5 Act 3 end. Now, we finally have proper confirmation from Riot Games, who shared that the final day to complete this act's battle pass is January 9.
You can climb a little higher, right? The Ranked Act is almost over. Get to it. pic.twitter.com/bB9E1dWg5z

— VALORANT (@PlayVALORANT) January 2, 2023
That's next Monday! As you know, patches and new acts kick off on Tuesdays, with Episode 6 set to start a day later, on January 10.

Riot Games will need some time to give maintenance to the servers and prepare for the big Episode 6 update. Among other things, expect the return of Split and the debut of a brand-new map to spice the rotation up. Leaving will be Bind and Breeze, so better get those games up now!


As always, we'll have plenty of content prepared for the upcoming massive Valorant Episode 6 start, including tier lists, patch notes, battle pass breakdown, leaks, and much more!
For more content: