With Episode 5 Act 3 nearing its conclusion, it's time to look ahead at what's to come to Valorant.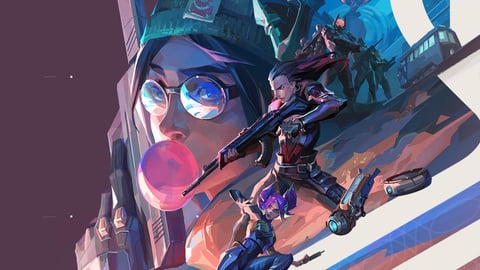 The world of Valorant keeps on moving and with Episode 5 Act 3, fans are anticipating all the good stuff that's coming our way with Episode 6 next year.
Naturally, there's still plenty to look forward to before Episode 6 starts. For instance, the massive Chamber nerfs that are coming with patch 5.12 weeks before 2023 even starts.
Regardless, there's plenty of stuff to look forward to in 2023 when Episode 6 kicks off, more predominantly, the arrival of a new map rotation that will include the return of Split, and allegedly a new map, at the cost of losing Breeze and Bind. A net positive if you ask most Valorant players.
So, when does Episode 6 actually starts? Let's find out!
Valorant Episode 6 Start Date?
While we don't have a release date set in stone, it's easy for us to speculate based on how long previous Acts and Episodes have lasted. Furthermore, we have the battle pass end date to use as a reference!
With all that said, all signs point to an early January start for Episode 6, more specifically, it could be on January 10, as it coincides almost perfectly with the end date on the current Episode 5 Act 3 battle pass.
Naturally, take it all with a grain of salt as these are merely educated guesses, and until Riot Games gives us a proper date, we don't know for sure when we can enjoy the start of Episode 6.

In any case, you can be sure we'll have all the information you need right here on ValorFeed!
For more content: