It seems a new map will return and debut with the new map rotation Riot will implement starting on 2023, explaining why Split is returning but two maps are leaving.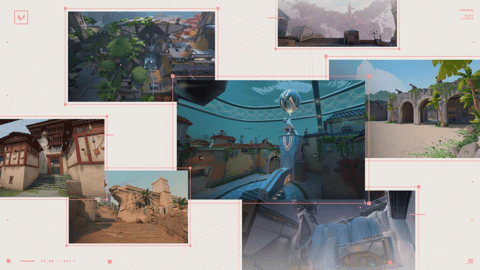 With Valorant fans counting down the days until Episode 5 Act 3 ends, Riot Games is working towards an exciting 2023, which will give us the debut of Episode 6.
We know massive Chamber nerfs will come before the end of the year, and once Episode 6 kicks off, Split will return to the Valorant ranked and unrated map pool (with Bind and Breeze leaving).
However, fans wondered why would two maps be leaving the pool and only one coming back, and it seems, our good friend ValorLeaks has the answer - a brand-new map is going to be debuting with Episode 6!
Valorant To Get New Map In 2023
As we've mentioned, according to the ever-reliable ValorLeaks, a new map will be arriving in Valorant when Episode 6 starts.
We will be getting a new map with the launch of Episode 6. The new map will join the map pool with Split. | #VALORANT

— Mike | Valorant Leaks & News (@ValorLeaks) December 2, 2022
Now, there's not a lot of information about the map, better said, there's no information at all, so we don't know if ValorLeaks' take is a guess or if they're talking from a place of knowledge.
In any case, even if it's only an educated guess, we can be sure Riot is cooking something behind the scenes. The last map to be released, Pearl, came out in June, almost six months ago, and with two maps removed from the pool when patch 6.0 starts, it seems something else will have to join the game alongside Split to make up for the big shifts in the map pool.

As always, stay tuned to ValorFeed as more and more information regarding what will Valorant's future will look like in 2023 comes out.
For more content: