After certain versions of Windows 10 were left unsupported by Riot Games, those updating to 11 have run into some problems while trying to play Valorant.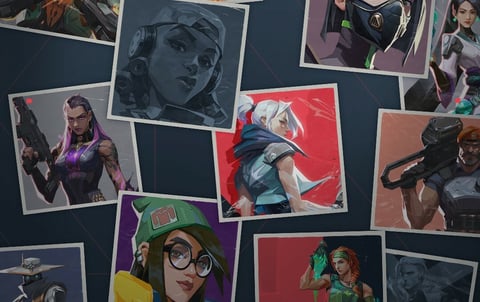 The time has come, after revealing their intentions months ago, Riot Games has stopped giving support to certain versions of Windows 10, making Valorant unplayable due to incompatibility with Vanguard, the game's anti-cheat system.
Controversial as it may be, with a huge portion of the fanbase deeming it intrusive and others completely useless, if you can't run Vanguard, you simply won't be able to play Valorant at all, which is why many users are updating their OS to Windows 11.
Sadly this has caused a big issue with Vanguard, as it's throwing players a new error that simply reads: "Vanguard out of compliance with current system settings."
Of course, that's a massive disappointment for those looking to get their ranked grind going and has led many to wonder- is there a fix for it?
How To Fix Vanguard Out Of Compliance With Current System Settings Error
We've seen plenty of reports from people dealing with this issue. The fix that seems to be working most consistently for the majority of users experiencing this problem comes via Reddit user Chaotic_Goody.
Follow these steps and see if you're in luck!
Turn Secure Boot on in the BIOS Tab of BIOS
The Secure Boot option won't be available until you turn CSM (Compatibility Support Module) off in BIOS
For some users, Secure Boot will show as "Enabled" but also "Not Active", and this issue will persist through reboots
To fix the above, change Secure Boot Mode from Standard to Custom, then immediately back to Standard. It'll ask you if you want to restore defaults. Say yes.
If it boots you out of BIOS, go back into BIOS and ensure that Secure Boot is enabled
That's it!
Sadly, there's not much else we can recommend at the moment. If or when Riot confirms a proper fix, we'll be sure to update you on it.
For more content: