A Brazilian streamer, who creates content under parental supervision, has been banned by Twitch due to an age restriction.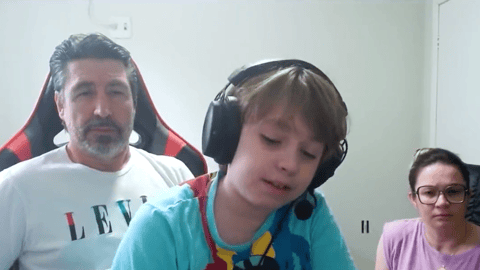 Brazilian Twitch streamer Lucas Sabino has been handed a ban by the platform due to his age. Despite having parental approval and supervision, the Radiant-ranked Valorant content creator is still under 13 years of age, which is Twitch's age limit to create an account.
The 11-year-old, who streams in the presence of his dad most of the time, reached Radiant, Valorant's highest rank, this past October, and has been consistently getting top placements in the competitive ladder ever since.
PEGUEI RADIANTE COM 11 ANOS

To muito feliz com o comeco disso tudo, obrigado a quem acompanhou ate aqui pic.twitter.com/1aQkg5tLK7

— Lucas Sabino (@sabininhu) October 5, 2022
Sadly, despite the wholesome nature of his stream, Twitch didn't want to risk any sort of repercussion for allowing such a young individual to create an account on their platform, let alone stream on it, which is why they decided to ban him on November 29.
Sabininhu, as he's referred to online, posted a video on social media asking fans to raise awareness regarding his case, hoping to change Twitch's mind despite being below the age requirements to become a user/streamer on the platform.
This is Lucas, a Brazilian Valorant streamer who reached Radiant at just 11 years old

He has been banned on Twitch for his age, although he streams with parental supervision. Much of the community has jumped to his defense, while others argue Twitch's ban is fair pic.twitter.com/E3GgX5UxMz

— Jake Lucky (@JakeSucky) November 29, 2022
Esports journalist Jake Lucky mentioned the parents had no idea of Twitch's age restrictions and while the account of Sabino had been banned before, they were given no reasoning behind the suspension at the time.
I had the pleasure of speaking with his family, who admit ignorance in not knowing Twitch's rules, as they were previously banned and unbanned without much detail, and had streamed with parental supervision for 4 months before being banned again.
So far, Twitch has yet to issue a statement regarding the situation. Should Sabino be unbanned?

For more content: