If Valorant has been feeling stale these past few weeks, fret not! Riot has promised some interesting things coming your way next month.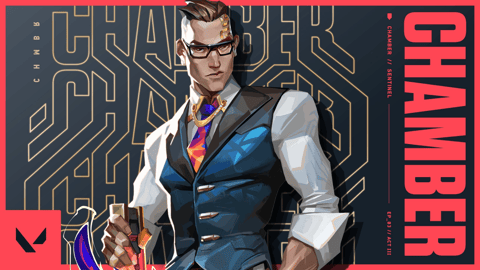 A game like Valorant lives and dies based on how constantly Riot Games updates it to keep it a fresh and fun experience for its player base. With this in mind, the devs have promised plenty of changes coming in December, including a jam-packed patch 5.12, teases to Chamber nerfs, map rotation news, and much more.

The information comes via Valorant Community Lead Jeff Landa, who tweeted out an important list of things to come for the tactical shooter in the coming weeks.
Some important #VALORANT updates to keep an eye out for in December on the news side of things:
Comprehensive preview of Chamber updates
Beefy Patch Notes 5.12
Latest on map rotations
Smurf report
We investigate a certain VAL superstition

— Jeff Landa (@JeffLanda) November 29, 2022
So let's break down everything that we can expect!
Valorant Patch 5.12 Will Be A Big One
After some quiet weeks, Riot will finally ship some big changes to the game with patch 5.12. Balance changes, map reworks, it's still shrouded in mystery, the upcoming December 2 PBE update will certainly give us a glimpse into what we can expect, so stay tuned for that.
Chamber Rework Might Be Coming
One thing Riot did confirm is that Chamber changes are also coming. Now, don't expect these to ship right away, as Landa only specified we'd be getting a preview of some "comprehensive changes" to the Sentinel, who despite being nerfed already, still dominates the Valorant meta.
Valorant Map Rotation Teased
One thing players have wondered for months now is when will Split be coming back to competitive. With the addition of Pearl back in June, Riot deemed it necessary to keep the map pool tidy, however, enough time has passed and it seems we'll finally get some news regarding a map rotation system.

Could this mean a new map is on the way? I mean, it's 100% a certainty, but we can only hope it's sooner rather than later.
Anti-Smurfing Report System
Players are fed up with smurfing, to the point some are rallying people to stop supporting content creators that do so. Riot Games is trying to constantly tackle harassment and smurfing, with a new report system coming our way, which will at the very least be unveiled in December.
And that's it! Are you excited to see what the devs bring in December?
For more content: