It's been months and we finally know when the fan favorite original map will return to the game.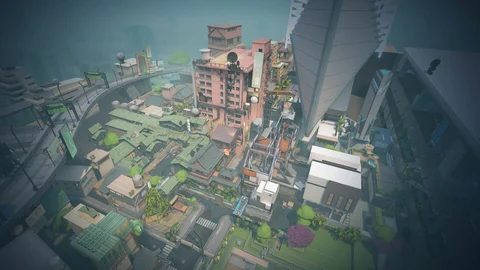 The release of Pearl in June came at a big cost following the removal of Split from Unrated and Competitive queues indefinitely. Why? Well, Riot Games doesn't want to overpopulate the list of playable maps, keeping it nice and tidy.
The map, similar to Breeze, Fracture, or Icebox wasn't well received when they launched, and the dev team is hoping recent changes to some of them (particularly Fracture and Pearl) help mitigate the absence of Split from the map pool.
Regardless, the tight narrow corridors of Split are still one-of-a-kind in Valorant, with the rest of the map pool featuring big areas with long sightlines.
When Will Split Come Back To Valorant?
Split was removed back in patch 5.0 with the start of Episode 5. It happened on June 22, making it over six months since we've got to play Split as of the time of writing.
Luckily, Riot finally mentioned how long would Split be separated from its fervent fanbase, and as we had predicted previously, Split will be finally back when Episode 6 starts, in a move that will include a big map rotation, with Bind and Breeze leaving the pool.
As it stands, the current map pool on the Unrated and competitive playlists is as follows:

Breeze
Fracture
Pearl
Haven
Ascent
Icebox
Bind
But as we mentioned, this will change in the very near future.
When more maps are added in the near future, with one rumored to come out when Episode 6 start, which would explain why two maps are leaving the pool instead of one, it'll be interesting to see if Riot Games keeps the set number of the map pool at just seven, meaning they'll have to rotate even more maps or whether they'll decide to increase the number of playable maps, if slightly.
So, which maps would you like to see removed from the pool next?
For more content: