Riot Games wanted no part of the recent G2 controversy, going as far as forcing now former CEO to sell his shares after "blacklisting" him.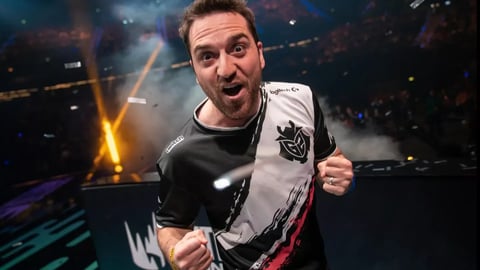 Partying with Andrew Tate (or at least making it public) might become the biggest regret in Carlos "Ocelote" Rodríguez's esports career, as according to reports, Riot Games went as far as blacklisting him from any events involving the company and even forcing the now-former G2 CEO to sell his shares, completely separating him from the organization, according to reports.
If you're out of the loop, Andrew Tate is, to put it lightly, a controversial figure - his misogynistic takes encapsulate the epitome of toxic masculinity to a degree that plenty of social media platforms have taken a firm stance against his "lifestyle," with the influencer now banned from YouTube, Facebook, Twitter, and more.
As we've mentioned, according to reputable site Esportsmaniacos, Riot Games not only had an emergency meeting to remove G2 from their Valorant franchising plan, with the team set to transition to the Americas region after competing in EMEA these past couple of years, they also wanted Ocelote to be completely separated from the organization to avoid further conflicts in other Riot events, namely and more importantly in regards to League of Legends, where G2 holds an important presence.
According to @Esportmaniacos, Carlos was "blacklisted" from anything involving Riot Games following his Andrew Tate incident, and allegedly forced to sell his shares in G2...

He's awaiting full confirmation but this is what he's been told pic.twitter.com/0VvRJZAlNp

— Jake Lucky (@JakeSucky) September 26, 2022
Naturally, people close to Riot denied the rumors, with LEC Head of Esports Maximilian Schmidt stating via social media such a petition, that to remove Ocelote from G2 completely is unfounded.

The LEC has not requested Carlos to resign from G2 nor divest his ownership. We opened an investigation last week per our LEC rules, which is still ongoing.
Still, what remains true is that Ocelote cost G2 a guaranteed spot in Valorant's ambitious franchising plans, potentially missing out on a lucrative deal for the organization in the long run. Whether he'll remain involved with G2 after stepping down as CEO remains to be seen.
For more content: