If you managed to get out of Bronze and think you will never find yourself in ELO hell... oh, you are wrong on so many levels. Meet Silver – your second-degree ELO hell place.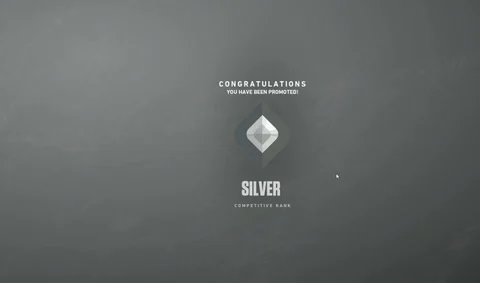 Today we will discuss the most average rank there is in the Valorant Ranking System – Silver, known for being one of the more difficult ranks to get out from (right after Bronze). Just like all other Valorant ranks (except Radiant), Silver is split into 3 tiers, with the distribution going as follows:
| | | |
| --- | --- | --- |
| Rank | Top % of all players | % of players in this rank |
| Silver 1 | 75.6% | 8% |
| Silver 2 | 67.6% | 7.4% |
| Silver 3 | 60.2% | 7.5% |
How Good is Silver Rank in Valorant?
Silver is the most popular rank to have in Valorant – it contains 28.4% of the entire player base! So, unlike in games like CSGO, Silver in Valorant doesn't mean being bad; it basically means that you are average at the game.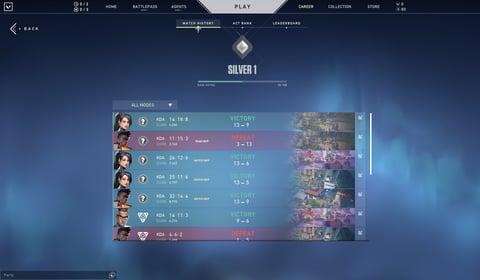 You should already know the very basics of the game, your aim is relatively good, your movement is alright, you have at least one Agent that you play well, etc. Actually, it's a pretty good rank for a casual player who does not aspire to be a professional. Still, if your goal is to compete in VCT tournaments, you still have some homework to do.

How Many Hours Do You Need To Achieve Silver?
It depends on your previous experience with First-Person-Shooter games. If you've played games like CSGO or Call of Duty before, it's possible that you will get it as your first rank after playing five placement matches.
However, if you are not an FPS maniac, getting promoted to Silver might take you 200 to even 600 hours. If you've reached this rank in a shorter period of time, we would consider it a pretty good result.

Ways To Improve From Silver in Valorant