If you've played a bit of Valorant and are not fully immersed in the game's community, you might be wondering why a portion of the player base try to sound eerily similar. Here's why.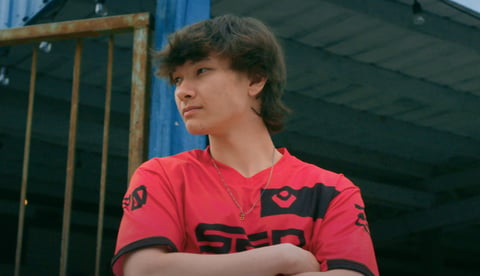 If you've been in the community long enough, you've probably heard of or even tried it out yourself but if you're an outsider looking in or are just dipping your toes into what Riot Games' tactical shooter has to offer, you might be wondering - what is the Valorant accent?
In essence, the Valorant accent is a somewhat viral trend that became popular due to several content creators using a certain voice tone while speaking, alongside repeating terms that became catch phrases within the community.
How Do Valorant Players Talk?
The infamous Valorant accent can be traced to one player in particular - Jay "Sinatraa" Won. The former Sentinels duelist has a very distinct way with words while queued up for Valorant ranked and streaming - he can be often heard talking rather sluggish, seemingly disinterested and throwing out random insults whenever a teammate made a play he considered "braindead."
Other players, in hopes of trying to miraculously earn the former Overwatch pro's aim, imitated every last bit of his persona - from his in-game settings to the, well, way he spoke online. Of course, you can argue other content creators predate Sinatraa's influence - nonetheless, it's an undeniable fact he's had a huge imprint at least within the Valorant community.
What made the community aware of the phenomenon was another content creator, NRG's Will1us, who made a TikTok account using the now-called "Valorant accent," imitating it in different contexts outside the game to resounding success.
He currently has over 600k followers on the platform and over 17 million likes, so it's safe to say the Valorant accent caught on as a trend due to his success as well.
So there you have it? Have you done the Valo accent in your ranked games? Don't lie, we've all done it at least once or twice, no cyaaaap.
For more content: