Riot Games is once again using their little playground to roll out some balance changes that could shake up the meta drastically in Valorant.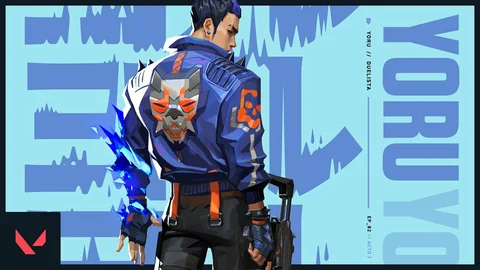 Riot revealed that they are rolling changes to the multiple popular Agents to the Valorant Public Beta Environment (PBE) in hopes of shaking up the meta moving forward. The PBE is usually where the devs try out wackier changes - while not everything makes it to the live game, is a nice playground to see how could the game be affected in the long run.
This time, the selected characters are KAY/O, Skye, and Yoru. If you take a look at our current Agent tier list, you can see that these ones aren't particularly being classified as top-tier or must-pick ones, meaning we're definitely right on the mark with our assessment of them (if no one else gives us a pat in the back, we sure will!).
Let's get right to everything you can expect from the PBE September 2022 changes.
Valorant PBE September 2022 Agent Balance Changes
KAY/O
Max duration of right click flash decreased from 2s -> 1.25s
Max duration of left click flash increased 2s -> 2.25s
Unequip Delay out of both flashes decreased .6s -> .85s (this is not being tested in PBE)
Skye
Max flash duration of Skye's Guiding Light now goes from 1.25s to 2.25s over a .75s charge up (after casted)
Bird can no longer be shot and destroyed
New VFX, UI, and sounds added to go along with Skye's changes
Unequip Delay out of Guiding Light has been increased from .75s -> .85s (this is not being tested in PBE)
Yoru
Flash duration increased from 1.5s -> 1.75s
Visual in 3rd person for flashed players render behind the person's head once it starts to fade
Reyna
All these changes are directed towards her Leer ability.
Near-sight windup has been increased from .6s -> .4s
Infinite range on Leer
Near-sight unequip delay has been decreased from .7 -> .5
Leer duration decreased 2.6s -> 2.0s
There you have them! Which changes will make it to the live servers? We'll have to wait and see!
For more content: