With OpTic Gaming missing out on franchising, one of the most dominant Valorant squads will have to look elsewhere for a new home, with Yay seemingly finding one already.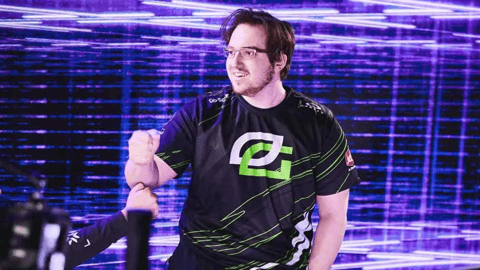 Valorant rostermania is in full swing, with franchised teams looking to bolster their squads ahead of the 2023 season, meanwhile, top players that were signed under orgs that missed Valorant partnerships are trying to join a team that will let them participate at the highest tier of competition next year.
OpTic Gaming was without a doubt one of the biggest teams that were left out of the partnership program. Placing Top 3 on all offline events this year, including a win at Masters Iceland and 2nd place at Champions, if we only took into consideration how good they were, there was no reason for this squad to be left without a spot.
Sadly, that's not how businesses operate and the OpTic crew is now searching for teams that offer the opportunity to compete in the franchised league in 2023, with El Diablo Jaccob "Yay" Whiteaker seemingly landing a lucrative deal to join Cloud9.
According to Dot Esports, the explosive playmaker that can be seen piloting the likes of Chamber and Jett to great success will lend his talents to Cloud9, a team that already boasts incredible players like Anthony "Vanity" Malaspina, Erick "Xeppaa" Bach, and Nathan "Leaf" Orf.
If Yay ends up signing Cloud9, the team would still have to be on the lookout for a fifth member to complete the squad, as both Mitch Semago and Rahul "curry" Nemani are currently inactive. As always, we'll keep you updated on anything Valorant esports and Cloud9 related in the near future.
For more content: