The Sentinel has dominated the game for far too long and it seems Riot Games wants to end his reign of terror.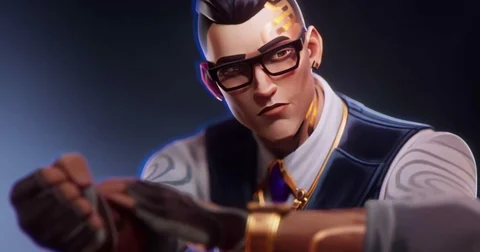 Valorant players rejoice! Riot Games has shipped some substantial nerfs to Chamber set to debut on the Public Beta Environment (PBE). All his abilities have been nerfed in several ways as they look to balance the Agent out for the upcoming 5.03 patch.
Whether you're a pro player or competing in the lower ELOs, the Sentinel proved to be too versatile of a character, even replacing duelists altogether, including the iconic Jett, who's seen much less play during the Valorant Champions Tour.
Since the PBE is a place for Riot to experiment with more drastic measures, don't get your hopes up that all of these nerfs will make it to the live game, or that they'll even make them at all. Still, it's a good sign that the devs are looking to addressing the Chamber issues swiftly.
Chamber July 29 PBE Patch Notes
Shared in the official Valorant subreddit, the following are all the balance changes Chamber will get. You'll be able to try these out in the PBE until August 1.
Rendezvous (E)

Base Cooldown increased 20s >>> 30s
Recall Cooldown increased 20s >>> 30s
Cooldown set to 45s whenever a Rendezvous anchor is destroyed
Radius Size decreased 21m >>> 15m
Trademark (C)
Slow Duration decreased 9.5 >>> 6s
Tour de Force (X)
Ultimate points required increased 7 >>> 8
Slow duration decreased 9.5s >>> 6s
Leg shot multiplier increased 1.0 >>> .85
Headhunter (Q)
Bullet Cost increased 100 >>> 150
So there you have it! If you want to try out what the Chamber nerfs could potentially look like on the live servers, now's your chance!
For more content: