The Valorant Game Changers scene has been filled with controversies the past few weeks, and a new one has emerged from the recent Astral Clash tournament.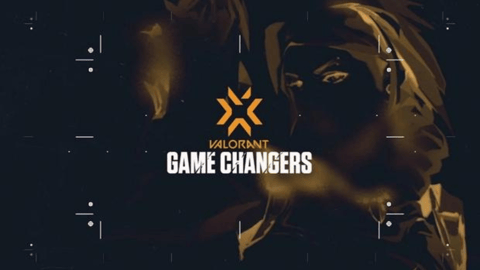 Fresh off of a bizarre situation in which two aspiring pros got banned for allegedly mocking a Valorant community member's comment comparing teabagging to sexual assault, a new controversy has surged from the Game Changers scene, a circuit design to foster a competitive environment focused on females and other marginalized communities.
Team Fallacy is being accused of account sharing during the Astral Clash Last Chance Qualifier. The LCQ for the final bracket, organized by Gen.G, had two spots for the main event up for grabs, with the Korean org set to pay full travel expenses to teams that qualified in order to compete in California this August.
According to a Google Document, Team Fallacy's Mars had her boyfriend, former TSM FTX Academy player Nate "Payen" Lopez play on her account during the online qualifier in order to secure a spot at the LAN. The document compiles multiple pieces of evidence pointing to the fact that Mars shared her account, breaching Riot Game's Code of Conduct and potentially incurring severe punishments for her and the rest of Team Fallacy.
The biggest piece of evidence can be found in the clip down below in which Mars (or Payen, allegedly) manages an incredible Ace to win a round for Fallacy. At first, the lukewarm reaction raised suspicions according to the doc, as the high stakes of the event combined with such a tense moment as seeing a teammate clutch out a 1v5 would've called for a bigger pop off.
Upon further investigation, those accusing Mars of account sharing noticed that the keybinds shown in the video don't match what she usually uses on stream.
In many clips posted on Mars' Twitter, you can see she uses 'F' instead of 'C' as a keybind. Comparing these to her boyfriend Payen's keybinds, he uses the default binds save for Ultimate. Only in this tournament clip do you see her have her drone binded to 'C' rather than her normal 'F'. To put it plainly, she's suddenly using her boyfriend's keybinds
Other noticeable things include is the minimap settings, with the ones shown on the 1v5 tournament ace matching Payen's instead of Mars'. The frames per second displayed were also vastly different, with the clip showing upwards of 500 FPS rather than Mars' usual 250 FPS.
Perhaps the piece of evidence that adds a lot of credibility to the investigation is the performance of Mars during the event. According to the document, she averaged 297 ACS during the LCQ, with her best performance seeing that number go as high as 350.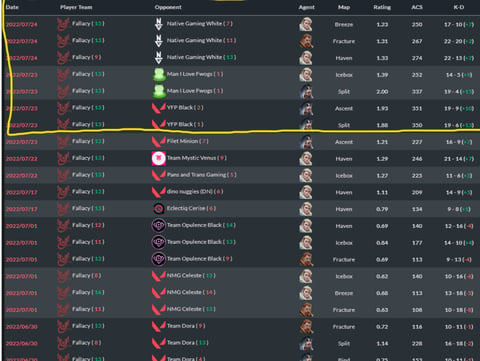 Even in her worst outing, against, she allegedly recorded an ACS of 250, which is far superior to anything Mars had accomplished in the past few months of competing. Team Fallacy ended up winning the LCQ and earning a spot for the main event in California.
According to esports inside Jake Lucky, the document is now pending a Riot Games investigation.
For more content: