With Valorant usually receiving updates every two or three weeks, players will have to wait an extra seven days for patch 5.03 to drop.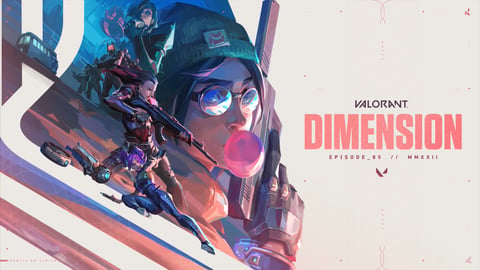 Breaking the usual timeframe for Valorant updates, Riot Games will skip patch 5.02, jumping to 5.03 immediately. Why? According to the dev team, they'll be using this extra time for some much-needed background game maintenance.
We're skipping our regular patch cadence this week to allow our engineers the time they need to upgrade our game engine.
Valorant Patch 5.03 Release Date
Riot stated via social media that the new patch will now release on August 9. The contents of the update were not revealed of course, with the developers keeping it to themselves until further notice.
What upgrading their game engine means is also yet to be revealed - it could be some slight tweaks to avoid potential game-breaking bugs, better FPS optimization, or something along those lines. We doubt it has to do with a major overhaul of the game's look and feel, so rest easy about massive changes coming your way.
Since this new policy was adapted, only one Agent (Fade) and one map (Pearl) have been added to the free-to-play tactical shooter. A portion of the fanbase has grown somewhat tired of the slower drip of content, especially since ranked saw the removal of Split for the current ranked and unrated playlists.
Speaking of Pearl, the Valorant community has been vocal about a specific portion of the map, B Long, and how it could use a retouch - for many, it feels like a death corridor, however, don't expect patch 5.03 to address it, as Riot confirmed they are not looking into any substantial map changes for the time being.
We can only hope patch 5.03 brings some much-needed balance changes, especially to Chamber. What does it take to nerf the absolute best character in the game, Riot? At this point, we'd rather take old Jett back!
For more content: