Valorant's been out for quite some time now, and players have come up with tons of memes and game beliefs. One of these beliefs is the 9-3 curse, so what is exactly the 9-3 curse in Valorant?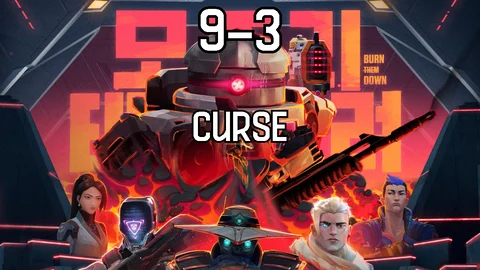 If you've been playing Valorant for a while, you might have noticed some players refer to the "9-3 curse". And if you look at the score tab on your ranked match, you'll notice you're either winning or losing at 9-3. Some players don't exactly know what this is, so let's take a look at what's the 9-3 curse in Valorant!
What is the 9-3 Curse on Valorant?
The 9-3 curse in Valorant refers to the score tab of the match is 9-3, and the losing team automatically comes back stronger than ever and wins the whole match. And this is no laughing matter because not only does it appear in low-ranked matches, but the 9-3 curse is also present in high Radiant and esports matches.
Why would the 9-3 curse appear, you might ask? Well, the 9-3 score directly falls under the first half of the match and the attacked and defender teams switch places. So if one team is really strong on attacking but really weak on defending, and vice versa for the other team, it's no wonder why the losing team even with the easiest agents would win the match so suddenly.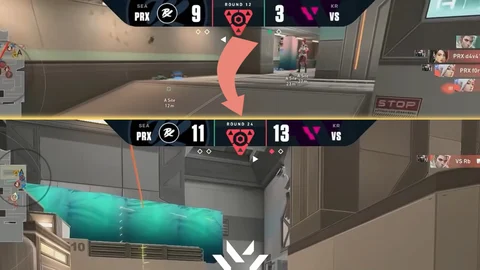 Although the curse appears even in pro play, some players simply don't believe it. If the curse has happened to you though, you'll want to avoid that score at all costs. So what should you do to avoid the 9-3 curse in Valorant?
How to Avoid 9-3 Curse in Valorant?
To avoid the 9-3 Valorant curse, you'll first need to practice all strategies. And by all strategies, I mean attacking and defending alike. If you stick to only learning how to defend, you'll definitely be hit with the 9-3 curse once you're on the attacking side. This is also true if you only stick to learning how to attack. Aside from that, practice your Vandal or Phantom skills and stick with the agents you know how to play best!
Now you know exactly what's the 9-3 curse in Valorant, why you're getting it, and how to avoid it. Practice to your heart's desire and you'll start climbing ranks faster than anyone else, be it with the 9-3 curse or not. If you have any experience with the 9-3 curse, you should definitely visit our Instagram and share with us your experiences!