There wasn't one person who expected it. Former professional CSGO player and one of the biggest streamers Valorant out there is joining the Sentinels, a roster that is one of the hopes of the American competitive scene.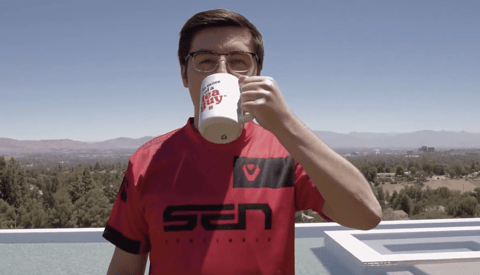 Everyone knew that Sentinels had to change the roster again due to rumors about Hunter "SicK" Mims not being able to play in VCT Last Chance Qualifier. The NA region has many talented Free Agent players who could join the Sentinels roster, and yet the organization bet on Michael "Shroud" Grzesiek, who is picked as one of the most entertaining players rather than the most skilled. But still, one doesn't exclude the other, right?
The legend returns, and he's here to win@shroud joins the Sentinels Valorant roster pic.twitter.com/VaIYTeR2nq

— Sentinels (@Sentinels) July 8, 2022
Shroud Replaces SicK for Sentinels
SicK is a pure Controller player and is known for his big brain Omen plays. And as for Shroud's playstyle.... it's hard to say. It's very versatile, but it has to be; after all, he's a streamer. However, he will have to take over the Controller position during NA LCQ, which is really a very important role in the current metagame (actually, it always is). Many people think that it's quite a risky move to take Shroud for that function instead of some young Free Agent player and that it reduces the Sentinels' chances of getting to Champions 2022.
He's bootcamping. He's coming to LCQ. He's playing smokes. He's filming content.

— Sentinels (@Sentinels) July 8, 2022
It's a bold move, definitely, but is it a bad idea? Not necessarily as Shroud is still a decent player and even though we haven't seen him in a competitive match for a while, he still knows what the game is all about. Maybe the Bootcamp will awaken that former aim beast he was in CS:GO and we'll see Shroud at the second Valorant World Championships?
Let us know what you think about it on our social media: Twitter, Instagram, TikTok., Facebook