The 100 Thieves roster changes like a kaleidoscope and it's easy to get a good headache when you try to keep track of it. So, we decided to make an article that we will also update any time a player leaves or joins the roster.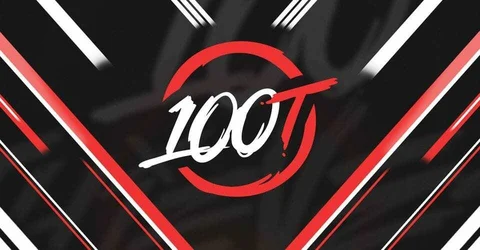 100 Thieves used to be one of the top teams in the North American region. Today they have fallen a bit out of shape, but interest in this roster is likely to always be alive in the community (even when stars like Hiko leave the game). Let's see what the current Valorant roster looks like for this iconic organization!
100 Thieves Valorant Roster
At the time of writing this article (late July 2022) 100 Thieves has already made 9 roster changes this year. The biggest roster change by far was the retirement of Hiko, which you can read more about here: 100T Hiko retires from pro Valorant
For now, the competitive Valorant roster for 100 Thieves looks like this:
| | | |
| --- | --- | --- |
| Real Name | Nickname | Join Date |
| Peter Mazuryk | Asuna | 10.02.2020 |
| bang | Sean Bezerra | 21.02.2022 (TSM loan) |
| Derrek | Derrek Ha | 14.04.2022 |
| stellar | Brenden McGrath | 14.04.2022 |
| Will | William Cheng | 14.04.2022 |
As you can see, this roster is relatively fresh and contains mostly new players. We have 3 players who joined recently, one loan, and Asuna, who is a certified Valorant legend.
100 Thieves Valorant Upcoming Matches
The current roster of 100 Thieves currently has one important tournament ahead of them, and that is the VCT 2022 LCQs. This is actually their last chance to prove themselves in the current system.
Hot take from us – we believe that if the roster fails to qualify for the upcoming Valorant Champions, it is more likely that the organization will decide to make more changes to the roster. And then you can be sure that we will not only inform you about it in our news section, but we will also update this article!
More Valorant Content: