Want to aim like TenZ? Well, that might never happen but if you're one of the 40,000 lucky people that own his merch you can proudly say you're one of his biggest fans.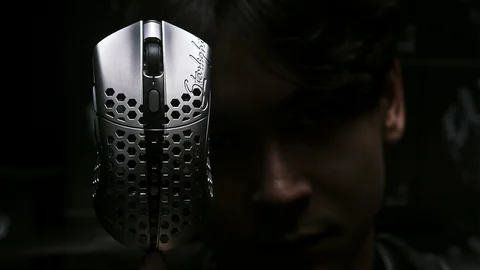 Finalmouse is known for creating high-end gaming-centric mice. Naturally, a collaboration with Sentinels' ace Tyson "TenZ" Ngo was bound to be successful - yet, it was still shocking to see that all 40k units were sold out within hours of going live, especially since each one retailed for about $190.
Doing some quick math, the Starlight Pro - Tenz created $7.6 million in revenue for both the company and the player - how they decided to split the money is, of course, not public, as well as the manufacturing costs of the peripheral. According to Dexerto via a press release made by Prodigy Agency, TenZ's representatives, this is the "biggest sale for an active esports player ever."
Jérôme Coupez, founder and CEO of Prodigy Agency mentioned in the press release:

"When I first started to think about this idea, I really did envision it to be something similar to the Michael Jordan x Nike original deal – with the goal of creating something unique for esports players and paving the way for the future by proving that esports players can actually sell products… and a lot!"
TenZ Finalmouse Collab Is A Massive Hit
The Starlight Pro - TenZ is clearly designed to be the first of many collaborations with esports pros alongside Finalmouse. The possibilities are endless - we might get an ImperialHal x Finalmouse soon for the Apex Legends fans, maybe an ANS x Finalmouse to cater to the five people that still play Overwatch!
The specs of the mouse are filled with some impressive buzzwords, including the fact its chassis is built with magnesium alloy, that's the lightest structural metal on earth! That means it weighs around 40 to 47 grams.
In all honesty, the collaboration and the design of the mouse itself are really cool, we just hope a lot of impressionable young players didn't buy it thinking it'll help them magically improve their aim. If you want that to happen, why not check our guide on how to improve your mechanics. On the other hand, if you want to double down on trying to become the next TenZ, check out his in-game settings.
For more content: