Ever since franchising was announced, fans and pros have been speculating regarding which teams would get a spot to compete in Valorant's new esports system in 2023.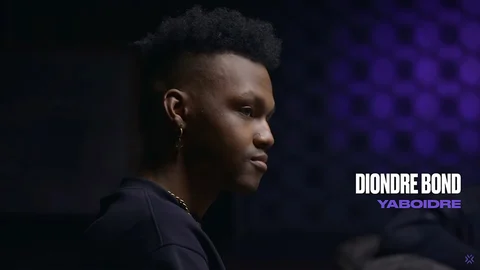 According to reports over 150 teams in North America alone have applied for a spot in the new franchising system developed by Riot Games, as a result, many teams that have been already denied the opportunity to participate in it have opted to bow down from Valorant altogether, with NYFU dropping its entire roster on July 20.
One of the most popular and talented players in their entire squad was Diondre "YaBoiDre" Bond. The 22-year-old has been around since the very beginning of Valorant esports, representing orgs such as 100 Thieves, Luminosity Gaming, and Evil Geniuses.
The Chamber player was recently just signed back on April 20, spending only three months with the NYFU roster. They won Nerd Street Gamers: Summer Championship - Open 8 but failed to make an impression during the VCT Open Qualifiers.
YaBoiDre Takes Break From Valorant As NYFU Franchising Dreams Crumble
Via social media, YaBoiDre revealed that since NYFU was denied a franchise spot in Riot's upcoming tournament format for 2023, parent company NYXL will no longer pursue Valorant moving forward. "with that I will be taking an indefinite break to figure out what I want to do with my future," he added.
.@NYXL has decided to pull out of @PlayVALORANT because of recent franchising decisions, with that I will be taking an indefinite break to figure out what I want to do with my future. I had an amazing time playing this game and am thankful I got such amazing opportunities!

— NYFU YaBoiDre (@YaBoiDre) July 20, 2022
NYXL currently owns two franchises in other FPS titles, both under Activision Blizzard's supervision - New York Subliners in the Call of Duty League and New York Excelsior in the Overwatch League. It's mere speculation, but given the lack of NYFU's track record as a competitive and potentially market attractive franchise, it seems owners were banking on previous experience from the management side of things to be elected as part of Riot's franchising system.
NYFU is far from the only team that's pulled from Valorant, leaving pro players out to dry - Akrew also dropped its entire roster after failing to advance to the next round of the partnerships selections and uncertainty surrounding the tier 2 Valorant scene.
Today, we announce our temporary leave from competitive Valorant.

Thank you to our boys @Gucc107, @jovahnii, @Neon76VAL, @PaincakesVAL, @zacklombardo, & @OfficialLinte. #WeAreAkrew pic.twitter.com/ADqvAHfYko

— Akrew (@akrewhq) July 20, 2022
It seems teams dropping their rosters will become a common occurrence moving forward, so if you want to stay up to date with everything surrounding pro Valorant be sure to stick to ValorFeed.
For more content: