Riot Games wants to start 2023 with a bang and a recent teaser points that we'll finally get to see a new map following the release of Pearl.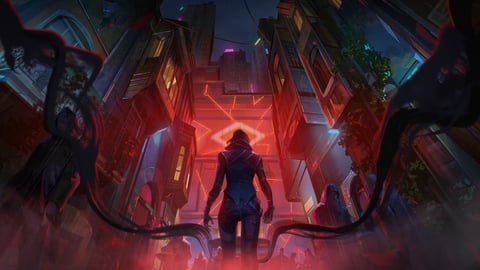 2022 is finally behind us, with 2023 looking incredible for Valorant. The start of the new Valorant Champions Tour with franchised models will debut, and more importantly, more content will hit the Riot Games' tactical shooter.
What's best is that if you are subscribed to Xbox Games Pass, you won't have to grind or waste your precious Valorant Points to unlock Agents instantly moving forward. Maps, on the other hand, have always been available from day 1 to everyone, and Riot Games wants to start the year right by giving fans a new one!
Since the return of Split was announced, players immediately speculated a new map would be coming for Episode 6, since two maps would leave the pool: Bind and Breeze. Naturally, it would make sense for Riot to debut one since Pearl was released all the way back in June.
A recent teaser showed off via the Valorant social media accounts saw Fade give players a bit of a hint at what we could expect on January 5, when more information will be revealed by Riot.
.JAN // .05 // .2023 pic.twitter.com/kMFLNXLUxw

— VALORANT (@PlayVALORANT) January 1, 2023
A second clip that's even more cryptic, showing Omen taking care of a bonsai and Sage analyzing some information on a screen was shared hours later.
.JAN // .05 // .2023 pic.twitter.com/J6wK9gMfji

— VALORANT (@PlayVALORANT) January 2, 2023
We're sure once Riot finally reveals the full picture all of these messages and images will make sense to fans. Who knows, they might even be hiding some nice clues for those with a keen eye to discover.

In any case, as always, we'll be sure to keep you updated on all things Valorant moving forward.
For more content: