Valorant coming to the Xbox subscription service was a shock to everyone when it was announced during the Xbox June Showcase.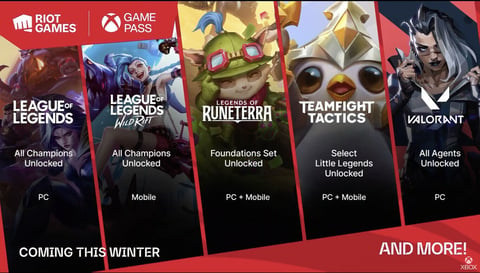 It's a big coup for Microsoft, as millions and millions of players enjoy Riot Games titles, including League of Legends, Legends of Runeterra, Teamfight Tactics, and of course, Valorant.
While the games are free-to-play, in the case of Valorant and other Riot titles, you still have to grind for certain content - including Champions and Agents. With an ever expanding roster of characters in the tactical FPS, it might be daunting for newer players to pick and choose which ones to unlock without pouring any cash into the game.
With Game Pass, this massive hurdle is completely nullified, letting those interested in trying out Valorant do so with no limitations - All Agents unlocked right from the get-go! Only one question remains, however.
When Is Valorant Coming To Game Pass?
It's been a few months since the announcement and sadly, there's still a bit of waiting to be done. With no month attached, the initial statement confirmed that the partnership between Riot Games and Microsoft will start at some point in 2023.
Could that mean early, mid, or even late 2023? No one knows at this point. Further updates were promised by Riot Games, however, there has not been a follow-up blog post or developer update of any kind since the initial shocking reveal.
So there you have it! Don't worry about missing a single update regarding when Valorant will be coming to Game Pass, as we'll be updating this article when either Riot Games or Microsoft give fans more information about their shocking, but quite frankly, exciting partnership.
For more on Valorant: