With so much changing in the Valorant esports ecosystem by next year, here's everything you should know about it.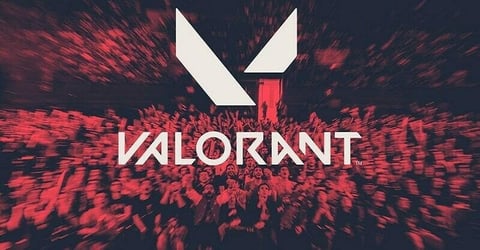 With Valorant esports about to close down its biggest tournament of the year in 2022, Champions, and franchising looming on the horizon, Riot Games finally revealed what can fans and teams expect for the 2023 schedule.
If you're unaware of plans for next year, the short version is that three international leagues will be created, featuring 30 teams selected by Riot Games to become "partners" moving forward. No team has been confirmed thus far.
There's a lot to sink our teeth in, so let's dive deep into everything you need to know about Valorant esports in 2023.
Valorant Esports 2023 - Schedule
The season will begin in February with an inaugural tournament set to be held in Sao Paulo, Brazil, featuring all 30 partnered teams. The winner of the event will earn the league they represent an extra spot for Masters.

The rest of the schedule is separated into the international and Challengers schedule and is as follows:
International Schedule
February 14 - March 5: Kickoff Tournament
March 16 - May 28: International League Split

June: Valorant Masters 2023

July: Last Chance Qualifiers

August: Valorant Champions

Challengers Schedule
January - March: Challengers Split 1
March - May: Challengers Split 2

July: Ascension Tournament

The international side of things might seem familiar to most, with the only new event being the league split. This is where each international league will have its series of matches to determine the best teams in the region and who gets to qualify for Masters and Champions. There will be a total of three leagues:
VCT Americas: North America, Latin America, Brazil
VCT EMEA: Europe, Middle East, Africa

VCT Pacific: Southeast Asia, Korea, Japan, Oceania

The splits will be played as offline events, with Los Angeles, Berlin, and Seoul selected as venues for 2023.
The interesting thing for the Challengers side of things is that Ascension tournaments will grant promotion to the three main international leagues, albeit only for two years. In total, over the course of the next few years and until 2028 we'll see 12 new orgs besides the partnered ones participate in these events.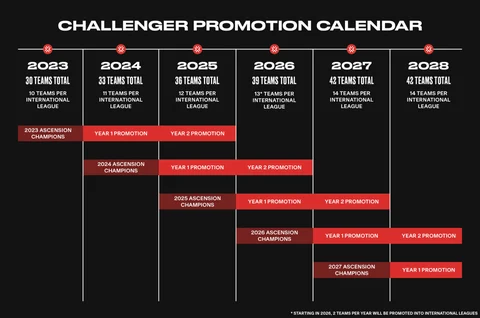 That's all you need to know at the moment! Once more information is revealed, we'll be sure to keep you updated!
For more content: