Valorant Champions is right around the corner, and we got all the details you need to know about the culmination of the FPS esports scene for 2022.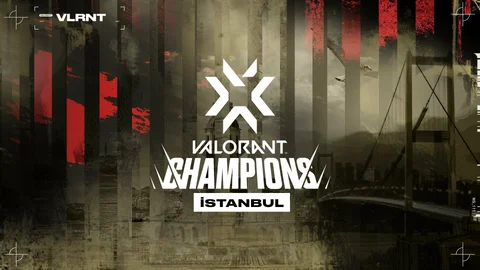 With all teams decided, Riot Games gave fans plenty of information to dig through. Including the matchups during group stages, the prize pool, and much more information.
We don't want to waste more of your time so let's get down to it and break down all you need to know about Valorant Champions 2022.
Valorant Champions - Teams & Groups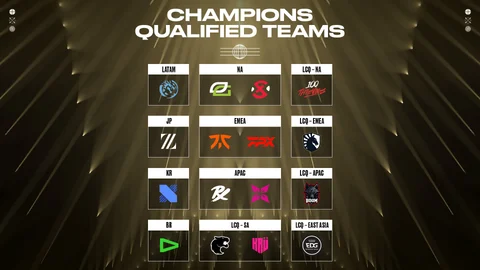 The 16 qualified teams have been distributed into the following groups:
Valorant Champions - Schedule and Format
Valorant Champions will be held from 31 August to September 18. The first round of matches, which will consist of group stages play following a double-elimination format, will end on September 13 - after a three-day rest period, the final eight-team double-elimination bracket will start on September 16.
Each group will consist of four teams. Two teams advance per group and are placed randomly on the final bracket with the only caveat being that teams from the same group will have to be placed on separate sides of it. One more thing, those that qualify as first seeds will be assigned a yet-to-be-determined second seed.
You can watch the full schedule on the images down below: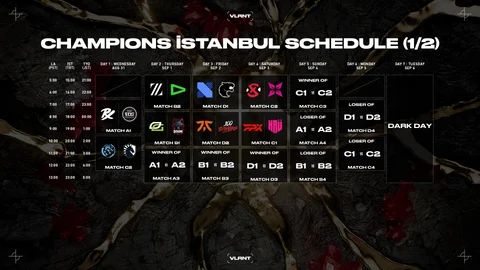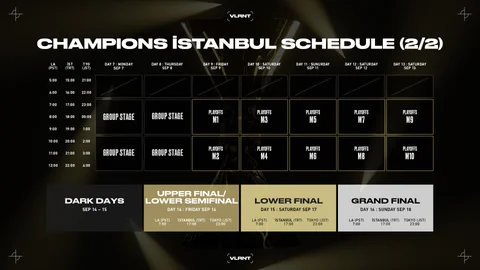 Valorant Champions - Where To Watch
You'll be able to tune in to Champions on the following channels:
Twitch
YouTube