A Killjoy Turret bug forced the last round of XSET vs FunPlus Phoenix to be replayed. A controversial decision that sparked discussion on social media.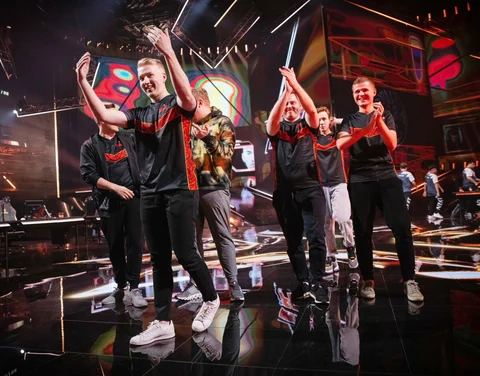 The match between XSET and FunPlus Phoenix at Valorant Champions was marred by a big controversial decision, as Riot Games decided to replay the last round of map 3 due to a known Killjoy Turret bug. FPX had won the first time, taking the victory 13-11, and luckily for the team and their fans, they did so again once it was replayed, albeit in overtime.
The bug in question makes it so the Killjoy Turret shoots at random, confusing players thinking they might get pushed from an angle from which no enemies are coming. You can see this exact thing in action distracting XSET at the 1 hour and 5-minute mark of the match VOD down below.
In a favorable 3v2 situation The Turret set down by XSET player Jordan "AYRIN" He started shooting at Rafters/Heaven on Ascent when both FPX players were coming from Tree - this caused Rory "Dephh" Jackson to be distracted while covering an angle that was completely clear, ending with XSET losing the round.
A few minutes after all was decided, Riot made the decision to have the round be replayed, sharing a statement via social media.
Competitive Update Regarding the FPX and XSET match: pic.twitter.com/c0QayBBl0v

— VALORANT Champions Tour TR (@ValorantEsports) September 13, 2022
During the replay, XSET won the round, taking things into OT. Some users online protested the fact that they had a better buy than in the last round that had to be replayed, functioning as a clear advantage rather than trying to replay it in the most equal of conditions.
Eventually, FPX won the match 16-14, putting an end to the dramatic matchup between both teams. The Masters Copenhagen are now set to have a run back versus DRX on September 16.

For more content: