Episode 6 Act 1 didn't only bring players Battle Pass cosmetics, but also a new premium skinline they can acquire with their hard-earned Valorant Points.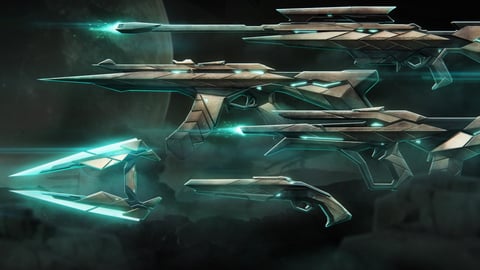 Everyone loves skins right? And what better way to kick off Valorant Episode 6 Act 1 than with a brand-new collection that draws inspiration from ominous, futuristic, and other-worldly creatures to create the Araxys bundle.

According to Riot Games, the lore behind these weapons is very interesting, as it implies the existence of aliens in the Valorant universe. Of course, that's not to say they do exist, but it gave the team a concrete design and vision to work towards together.
These are the weapons of a mysterious alien race. Technologically advanced beyond the knowledge of mankind, they conquer the stars nearly unrivaled. Wielding arms made of incredible materials and dangerous energy
Sure, you might have seen the impressive leaks that hyped up fans, but it's time to look at the real deal down below.
Araxys Valorant Bundle - Release Date & Skins
The Araxys bundle will release on January 10 on the Valorant in-game shop taking over the featured section. It comes with skins for a total of four guns and a Melee.
Araxys Bulldog

Araxys Operator

Araxys Vandal

Araxys Shorty


Araxys Melee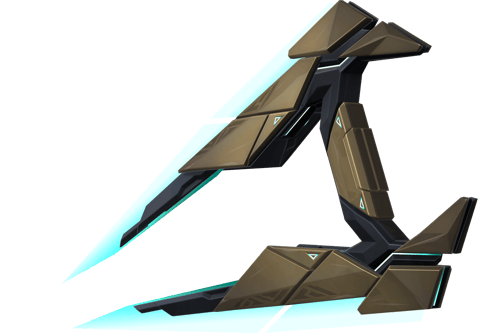 On top of the base color, there are three more variants which you can see below: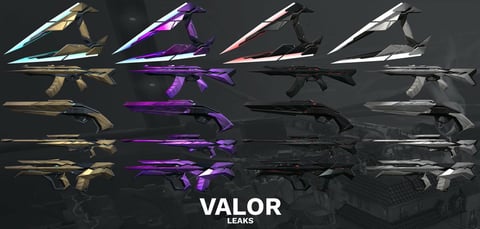 The guns have a total of four levels to upgrade, while the Melee has two:
Araxys Guns:
Level 1: Custom models, bullets, and ADS reticle
Level 2: Custom firing audio and visual effects (muzzle flash)
Level 3: Custom equip, reload, inspect, and idle animations, visuals effects, and audio (including firing audio)
Level 4: Finisher and Kill Banner
Melee weapon:
Level 1: Custom model
Level 2: Custom equip and swipe animations, VFX, and audio
Araxys Valorant Bundle - Cost
The Araxys bundle is on the more expensive side of things. In total, the bundle will cost 8700 VP. If you wish to acquire it, it'll also come with a Gun Buddy, Spray, and Player Card.
Araxys Playercard, Gunbuddy, and Spray | #VALORANT pic.twitter.com/8jxLa2vELT

— Mike | Valorant Leaks & News (@ValorLeaks) January 6, 2023
Since these are marked as XE tier, expect the prices to vary but fall between the 2175-2675 VP per gun and 4350-5350 VP for the Melee weapon.

For more content: