Are you having issues with Valorant? We'll track if it's just a you problem or a more large scale issue right here.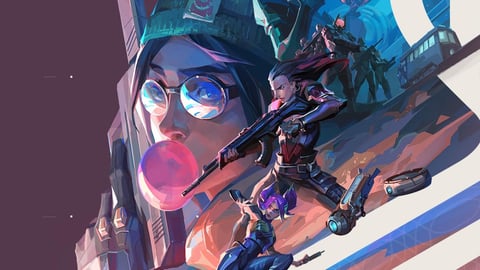 Getting an error code in Valorant is incredibly frustrating. Maybe you're finally off from a hard day of work or are looking to finish off your battle pass grind, it's never a good time to let some technical issues prevent you from getting a few games.
We've covered plenty of Error Codes and bugs before, but in recent times, a new one has become more prevalent - Error Code 59. In this small guide, we'll let you know why it happens and what can you do, if anything, to fix it!
Val Error Code 59 - How It Happens
This error code usually comes accompanied by the text: "LoginQueueFetchTokenFailure." As the name suggests it's usually taking too long for the servers to validate your credentials making the login time expire. It's usually due to a big influx of players trying to get into the game at the same time.

This happens when, for example, the game goes down for maintenance and the servers go back up.
Val Error Code 59 - How To Fix
According to the Riot support page, this is a solution you can implement to potentially fix the issue, here is what they have to say about the error code:
There seems to be an issue with the login queue. Go ahead and restart the Riot Client and check for any Support Site banners.
So that's really it, if the issue persists, all you have to do is try and continuously restart the Riot Client until you finally make it into the game!

For more content: