Most of the Error Codes usually get triggered because of Software or Hardware problems, but not this one. In this article, we will explain what Error Code 61 means and if it is solvable.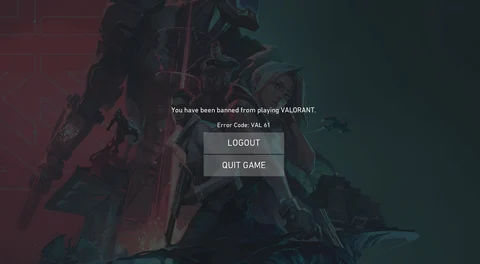 What Is Error Code VAL 61?
VAL 61 is the spookiest Error Code to get in Valorant. The warning message on the screen states, "You have been banned from playing Valorant". This is not a warning message you want to get after spending countless hours in the game.
To know how to deal with this Error Code we will first need to understand what causes it and how to prevent it:
Insulting, threatening, harassing, or offensive language.
Abusive language targeted at your teammate's performance (flaming)
Any type of discrimination or hate speech. This includes racism, ethnicity, religion, sexual or gender orientation
Griefing the game for your teammates
Inappropriate Riot ID or Nickname
Queueing with cheaters is an egregious violation of competitive integrity - giving an undeserved rank and enabling the cheating ecosystem. We've decided to change our duration of bans for these players to 180 days, up from the previous 90 days noted here - https://t.co/U8U1HEH1n9

— Riot Vanguard (@RiotVanguard) June 28, 2022
Ban Types And Duration
Bans are split into two categories:
The ingame determinant of whether a ban should be temporary or permanent lies in how "bad" the cause for the ban is. Most of the time for the lighter violations you will initially get a warning following the xx days ban afterward.
Warnings
Being AFK in-game or dodging the queue will result in a Warning. After the violation, you will receive a warning stating that you've violated the terms of staying AFK or dodging queue time and that if it is to happen again harsher penalties will come. The warnings won't do anything to your gameplay or account but simply warn you to take care in your next games and that repeating the violations will result in further consequences.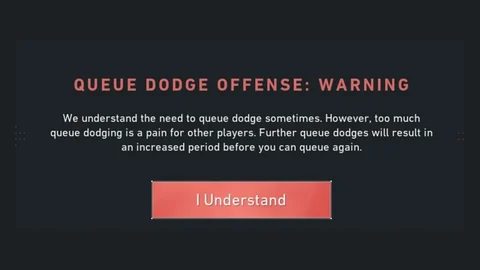 Cheating
This is one of the main reasons why people get permanent Valorant Bans. Gamers love Valorant for the fact that the game has fewer cheaters compared to its competition, and the Anti-Cheat system works splendidly. But there will always be individuals that will find their way into the dark, and make or buy a cheat that will make the game unfair for the others. This type of ban is non-appealing and is always permanent.
Boosting
Boosting is the second reason why people get permanent bans. Smurfing and Boosting is something that makes the game super unenjoyable for the players and is highly criticized in every multiplayer competitive game. Riot states that people should refrain from using cheats, and win with their skill alone, but with their own skill and in their own skill bracket.
Teams To Watch Out For During VCT Masters Copenhagen

View gallery



If you aren't familiar with the term Smurfing you can check our Smurfing in Valorant Explained where we explain in-depth what Smurfing in Valorant is. Boosting on the other hand is a form of "cheating" where a higher skill player logs into another player's account to win a certain amount of games in return for money. This goes against multiple Valorant Terms of Service and is a non-appealing permanent ban.
boosting reyna gets sat down #Valorant

https://t.co/hUWwhnG5Js pic.twitter.com/nJAxKXeHT1

— Bark (@Frozentundra__) July 9, 2022
Text Related Bans

"TRB" is our own made-up term for bans that are related to words and text and not ingame actions. Valorant respects and defends its community and is very strict about toxicity, racism, and inappropriate wording. This is pretty common sense, as the point of gaming is to have fun, and not argue and get insulted in any way possible.
To make it easier to understand, we will list Valorant's ToS that affect this Error Code:
Impersonating any person, business, or entity, including an employee of Riot Games, or communicating in any way that makes it appear that the communication originates from Riot Games;
Publicly posting identifying info about yourself, Riot Games employees, or other players;
Harassing, stalking, or threatening other players or Riot Games employees;
Transmitting or communicating any content which we reasonably believe to be offensive to players, including language that is unlawful, harmful, threatening, abusive, harassing, defamatory, vulgar, obscene, sexually explicit, or racially, ethically, or otherwise objectionable;
Transmitting or facilitating the transmission of any content that contains a virus, corrupted data, trojan horse, bot keystroke logger, worm, time bomb, cancelbot or other computer programming routines that are intended to and/or actually damage, detrimentally interfere with, surreptitiously intercept or mine, scrape or expropriate any system, data or personal info;
Avoiding, bypassing, removing, deactivating, impairing, descrambling, or otherwise circumventing any technological measure implemented by Riot or any third party to protect or control access to the Riot Services or any part thereof;
Spamming chat, whether for personal or commercial purposes, by disrupting the flow of conversation with repeated postings;
Using any unauthorized third party programs, including mods, hacks, cheats, scripts, bots, trainers, and automation programs that interact with the Riot Services in any way, for any purpose, including any unauthorized third party programs that intercept, emulate, or redirect any communication relating to the Riot Services and any unauthorized third party programs that collect info about the Riot Services by reading areas of memory used by the Riot Services to store info;
Selecting an account or user name that is falsely indicative of an association with Riot Games, contains personally identifying info, or that is offensive, defamatory, vulgar, obscene, sexually explicit, racially, ethnically, or otherwise objectionable. You may not use a misspelling or an alternative spelling to circumvent this restriction on name choices, like user names. Riot Games may modify any name that Riot Games reasonably believes violates this provision, without notification to you, and may take further disciplinary measures, including Account termination for repeated violations;
Non-participation, logging out, or exiting a game during live game-play. Riot Games may track this data over time and issue a temporary ban when a player is determined to have left mid-game too many times. The length of the temporary ban will increase over time if a particular account continues to leave live game play;
Playing on another person's account or otherwise engaging in activity intended to "boost" an account's status or rank;
It is super important to respect these Terms as they are the Holy Mary of Valorant and the devs are super strict about them.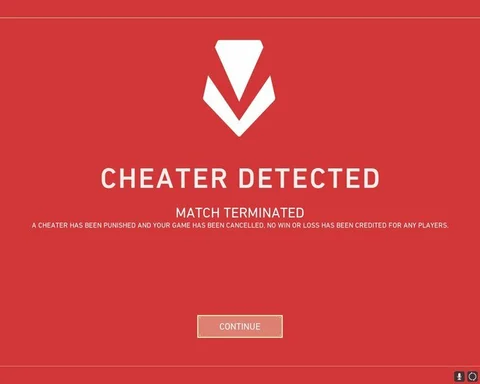 How To Deal With VAL 61 Error Code
Dealing with VAL 61 is complicated and most of the time impossible to deal with. The solution is to Submit a Ticket appealing your ban and making your case clear. Temporary Bans aren't scary as they wear off after a couple of days, but the Permanent one can be a sucker punch.
THEY LIFTED MY VALORANT BAN YES HOLY SHIT pic.twitter.com/EG3ctebAY3

— chattey (@Chatteyy_) July 16, 2022
Appealing your Ban can be done by:
Opening Valorant Support Website
Log in to your Account (top-right)
Scroll down a bit, until you find the " Submit a Ticket" button
From the Dropdown Menu on the next page, select "Discuss Personal Suspension or Restriction".
Fill in the needed details explaining your problem and Error Code
When done, click on the "Submit" button.
It's super uncommon that the team responsible for the bans issue a mistaken one, but it can happen. If that's the case the Support Team will review it, and get your account back in no time.
This will be all for this article, and we hope you will successfully recover your account after reading our guide. For more guides like this one or anything Valorant check out our Valorant Guides Section where we regularly post high-quality articles about our favorite game.