It's somewhat official now—Bind will receive a rework, and it will most likely come pretty soon. Let's see what we know as of now!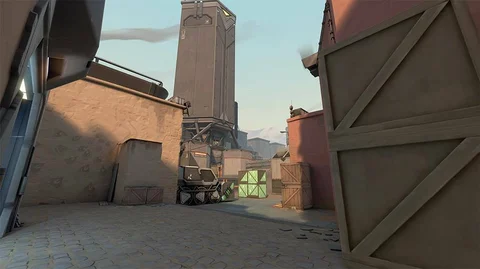 Bind is one of Valorant's more famous maps, which was removed with the release of the Episode 6 Act 1 update, along with Breeze. However, everything indicates that the map will probably be back in the pool very soon with a few changes, and it might even happen with the next Act!
Valorant Map Bind is Getting a Rework
Is this news a surprise? Not really, especially since we have already experienced this with the Split map. Moreover, probably the same will happen with Breeze, although we don't have any information about that yet. However, we were informed about the Bind rework by ValorLeaks, and getting news from him is like getting news from Riot Games.
We will be getting a Bind Rework/Update in the future. | #VALORANT

— Mike | Valorant Leaks & News (@ValorLeaks) March 11, 2023
Still, we do not have any information about what these changes exactly will be and when they will get added, but here we have room for speculation.
First, since this information has come out now, we would expect a minor change in the map pool in the next Valorant Act – you got that right, Bind will probably enter the pool in exchange for one of the maps (how about Fracture, wink wink)?
And secondly, the community seems not too optimistic about the coming changes, especially after what happened with Split. It looks like people want more significant changes to really enjoy the comeback of the map.
So they'll move 2 boxes and call it a day? Got it

— EverettVO (@CorvusVO) March 11, 2023
last time we thought we were getting a "rework" of a map we got this bullshit pic.twitter.com/tLLbZizOcG

— StaticMMIV (@StaticMMIV) March 11, 2023
However, Bind is just such a map where you can be creative regarding map changes. Honestly, even if we got considerable tweaks, such as new teleport locations, we are convinced that this would still be better than moving a trash can to a different place. Also, we would love to get more easter eggs with every map update, maybe even related to the eSports scene; that would be something.
And how do you feel about the upcoming Bind update? Are you happy about the map coming back to the pool? Go to our social media profiles (Facebook / Instagram) and let's have a chat about it!
For More Valorant content: