Will Fnatic make LOUD silent for these Grand Finals, just like they just did NAVI? You get the joke, right?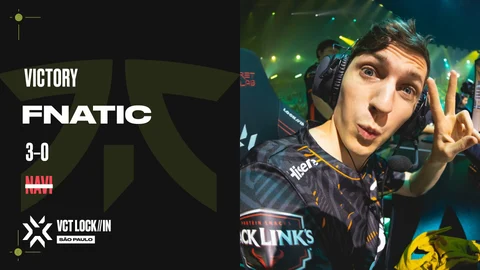 Even though the fight was really tight, still yesterday's Fnatic vs Natus Vincere match at VCT LOCK//IN ended in a clean sweep from Boaster and the boys. Natus Vincere looked insane before this match, but it looks like this could really be the moment for Fnatic to score their major win.
Fnatic Defeats Natus Vincere 3-0 at VCT LOCK//IN
Everyone knew that this match was going to be crazy, as both organizations proved to be the best teams in the Omega Bracket, beating some strong teams along the way. For example, what Fnatic did to Sentinels was a bit unbelievable to us, but it just shows that they are now in their prime form. However, who would expect this match to end in a 3:0 sweep?
Looking at what people wrote on the internet and Valorant-related forums, many people expected a 3:2 style result, and opinions community was really divided on who was the favorite for this match. But still, this match ended as follows:
It is worth noting that this match was very personal for some players, as Boaster and ANGE1 had already played against each other 11 times since the beginning of their competitive careers, and meeting again at such an important tournament was an opportunity for an act of sweet revenge for both of them.
And it really seems that Boaster took it to heart looking at how brilliantly Fnatic played on Fracture, a map on which Natus Vincere practically always won, and in our opinion, one could think that no team knows this map as well as NAVI. And yet, Fnatic beat them there, although the fight was fierce.
TIED UP AT 5-5! @FNATIC has climbed back! #VCTLOCKIN pic.twitter.com/ZDIFuXwjsC

— VALORANT Champions Tour (@ValorantEsports) March 3, 2023
The winning moment! @FNATIC #VCTLOCKIN pic.twitter.com/fQreN9k6jR

— VALORANT Champions Tour (@ValorantEsports) March 3, 2023
Another fun fact is that before the match, ANGE1 joked that Fnatic had no chance against them on Lotus, and there again, Boaster and the boys defeated the ex-FPX squad quite easily. Honestly, if Natus Vincere was so well prepared for this match, and Fnatic still destroyed them 3:0, we can't wait for the Grand Finals, where there will be a fight for a spot for the world championship tournament.
Fnatic vs. LOUD: Who Will Win VCT LOCK//IN?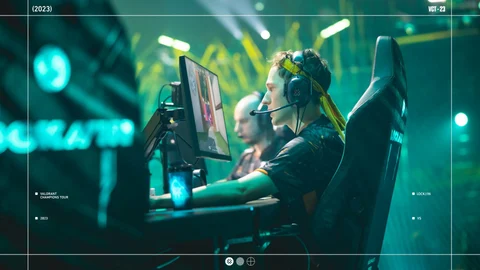 So yeah, it all comes down to a Fnatic vs. LOUD match in the Grand Finals of the VCT LOCK//IN tournament that you will happen on March 7th at 07:00 PM CET. Let's look at some statistics on how both teams performed during this tournament:
| | | | |
| --- | --- | --- | --- |
| Team | Maps won | Overall map score (in rounds) | Defeated teams |
| Fnatic | 9 out of 9 | 122-75 (61.93%) | Sentinels (2:0), FURIA (2:0), 100 Thieves (2:0), Natus Vincere (3:0) |
| LOUD | 9 out of 12 | 150-120 (55.56% winrate) | Gen.G (2:0), Karmine Corp (2:0), NRG Esports (2:1), DRX (3:2) |
So yeah, Fnatic's winrate looks a bit cleaner, but if we're being honest, this match doesn't have a favorite. But one thing is for sure — Fnatic is super hungry to get their major win and it will be super hard to stop them.