NRG has acquired the OpTic Gaming core roster and formed a team poised to dominate regional and international Valorant tournaments. Yup, you've heard it right - they are here to say and dominate.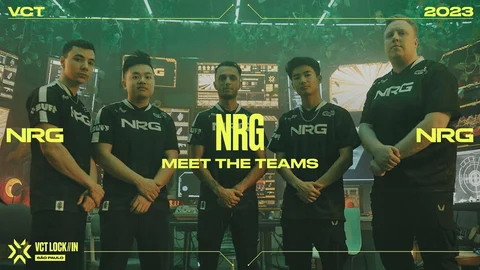 The North American Valorant scene is about to get shaken up by this roster, for real. Some of these players have already proven themselves to be the highest-earning team in Valorant Championship Tour 2022. NRG is composed of three experienced players, their coach, and three up-and-coming talents; let's meet them better!
NRG Valorant Roster
| | | | |
| --- | --- | --- | --- |
| Real Name | Nickname | Role | VCT 2022 Team |
| Pujan Mehta | FNS | Player / IGL | OpTic Gaming |
| Austin Roberts | crashies | Player | OpTic Gaming |
| Victor Wong | Victor | Player | OpTic Gaming |
| Ardis Svarenieks | ardiis | Player | FunPlus Phoenix |
| Sam Oh | s0m | Player | NRG |
| Zander Kim | thwifo | Player | T1 |
| Chet Singh | Chet | Head Coach | OpTic Gaming |
| Benjamin Bravo | trainer | Assistant Coach | SoaR (Head Coach) / OpTic Gaming (Analyst) |
So yeah, this roster is expected to dominate regional and international tournaments. As we have mentioned before, it contains a talented trio from the previous OpTic Gaming roster, the one that finished second during VCT Champions 2022. This team also has Chet Singh, who coached OpTic Gaming in 2022, and this bodes very well. Like, very well. With this acquisition, it is safe to say that NRG has one of the most consistent and proven rosters in Valorant history.
Moreover, if you combine this with the fact that these experienced players also have three young talents with them, this just can't go bad. And to all the people complaining that this roster won't be the same without yay and Marved, just wait a couple of months to see how wrong you were.
More VCT 2023 rosters: