Ludwig x Tarik Invitational Runner's Up, but without a partnership to this year's VCT leagues, what will come out of TSM's this season?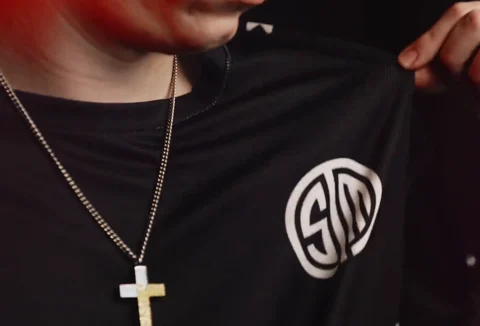 The infamous Team Solo Mid is an American Org founded by "Reginald" and Dan Dinh on September 2009. They've had tons of success elsewhere, but not that much in Valorant. Their passion towards Valorant and its fans has been splendid throughout their competitive journey, and have "given it their all" multiple times when reworking their lineups.

They haven't been chosen for this year's Riot Partnership program and won't be a part of this year's VCT leagues. This was a hard blow for the org, but they stood tall and didn't drop their roster (unlike others). Not being a part of the VCT partnership doesn't mean they will refrain from competitive games, as they are currently competing in VALORANT Challengers 2023: North America Split 1. As of now, they won their first game versus Mad Lions 2-1 and are sitting in 3rd place in Group B.
STARTING CHALLENGERS WITH A #TSMWIN

We complete the reverse sweep on Ascent with a 13-10 comeback to open the season with a 2-1 dub! pic.twitter.com/WNaLM5kMi5

— TSM Report (@tsmreport) February 3, 2023
This season's Valorant Roster for TSM looks like this:
| | | | | |
| --- | --- | --- | --- | --- |
| Players | | | | |
| Nickname | Real Name | Date Joined [D/M/Y] | Nationality | Age |
| seven | Johann Hernandez | 2022-04-23 | Mexican | 17 |
| hazed | James Cobb | 2022-12-13 | American | 33 |
| NaturE | Nicholas Garrison | 2022-12-13 | American | // |
| gmd | Anthony Guimond | 2022-04-23 | Canadian | 22 |
| corey | Corey Nigra | 2022-01-20 | American | 23 |
| Coaches | | | | |
| Daeda | Jacob Hale | 2022-09-06 | American | 24 |
| Engh (Assistant Coach) | Andrey Sholokhov | 2023-01-25 | Russian | 30 |
The lineup had their time to shine on Ludwig x Tariks Invitational as they lost in the Finals to The Guard. Quite a solid performance, as they beat both Sentinels and T1 2-0 in the lower bracket.

Currently, they have their eyes on the Mid-Season Invitational which is about to take place on the 23rd of March, and with their good start on the Qualifiers, we are expecting to see them on the Lan. Their roster consists of a solid mix of youngsters with a Veteran, which is a common lineup in most Esport games. Compared to some of the other rosters, they have an Assistant Coach in addition to the Head Coach.
February keeps rolling with more VALORANT and League action. #TSMWIN pic.twitter.com/D13w7dYz48

— TSM Report (@tsmreport) February 8, 2023
Their future lies on the Mexican young star "seven" who is expected to play the flashy Agentst and have his team rely on his super agile reflexes and clutch frags. That's all for this TSM roster update, but make sure to check our site regularly, because we can't wait to let you know whether TSM will make it past the North America Split 1.
For more articles about Rosters or competitive Valorant :