Over 11,000 people have died following the earthquake that hit both Turkey and Syria, with former Unknownpros player confirmed as one of the victims.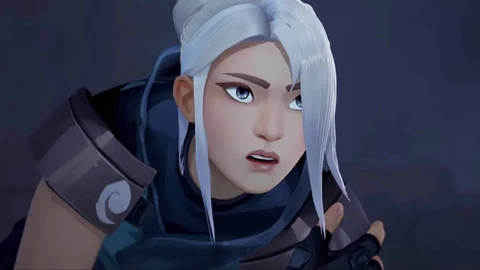 Tragic news has struck the Valorant community as Turkish organization Unknownpros has confirmed that former player Gizem "Luie" Harmankaya has sadly passed away following the 7.8 magnitude earthquake that struck both Turkey and Syria on February 6.
Initial information by Dot Esports suggested that Luie was reported missing following the natural disaster which had its epicenter in the city of Kahramanmaraş, where she resided.
On February 8, two days after the earthquake, Unknownpros took to Twitter to confirm the bleak news.
Basimiz sag olsun.

Eski oyuncumuz Gizem Harmankaya'yi maalesef kaybettik. Ailesine ve tum sevenlerine bas sagligi diliyoruz.

Huzur icinde uyu Gizem. pic.twitter.com/vEUx7ZgbjC

— Unknownpros (@Unknownprosgg) February 8, 2023
Unfortunately, we lost our former player Gizem Harmankaya. Our condolences to family and all fans.

Rest in peace Gizem.
Luie played for orgs such as Galakticos Sirens, Vivace Vista, and Unknownpros female in her career. His last tournament participation happened in August 2022 where she played in the Rebels Final.
The earthquake has taken over 11,000 lives, with that number sadly escalating by the hour according to The Guardian. According to Dot Esports, other pros have yet to make contact with their families, including Emir "Alfajer" Ali Beder, Mehmet "cNed" Yağız İpek, and Melih "pAura" Karaduran.
Our thoughts are with Luie's friends and family as well as all those others affected by the earthquake. If you wish to donate to relief funds to help both Syria and Turkey, we highly suggest you check out UNICEF's website.

For more content: