The first matches of the NA Challengers Split 1 have been played with G2 taking a massive win against FaZe and The Guard dismantling Twitch's favorites, Disguised.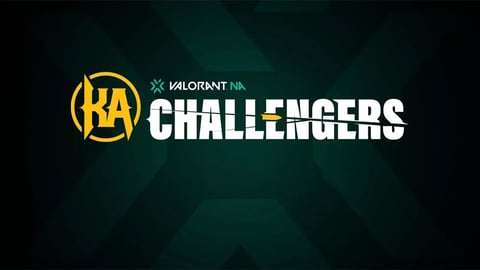 Split 1 of Valorant NA Challengers kicked off with a banger of a match followed up by a classic David vs Goliath tale in which the bigger man ended up coming out on top, with G2 Esports taking the W against FaZe Clan and The Guard quickly disposing of Disguised, the team created by popular content creator Disguised Toast.
The big match of the day was definitely between FaZe and G2. The former seemed like a shoo-in for franchising while the other had its spot removed after its very own CEO's controversies.
Despite the final result favoring G2 Esports 2-1, it wasn't a particularly close affair. Even when FaZe took a map win, they did so convincingly, beating G2 13-5 on Fracture, thanks to a dominant performance by Kevin "POISED" Ngo, who racked up 21 kills and a 307 ACS.
For subsequent maps, G2 managed to shut down not only POISED but other key FaZe members such as their ace player Andrej "Babybay" Francisty. On Icebox, the double controller and no duelist setup proved disastrous, as they went on to lose 13-4.
2-1 victory for @G2VALORANT over @FaZeClan!

Good game from both teams! Don't go anywhere as we have one more match for tonight, also don't hesitate to join our FanZone via https://t.co/noikOc8rH8, where you can submit questions to players!@eBay - @invstreams#ChallengersNA pic.twitter.com/BBolXnAf82

— Knights Arena (@KnightsArena) February 1, 2023
Francis "OXY" Hoang's explosive Raze showcased that a weird composition using Harbor and Viper still needs some work from FaZe, as he ended up annihilating them with 27 kills and an impressive 438 ACS.
The Guard Is Too Much For Disguised
Sadly for fans of Disguised Toast and his Valorant endeavor, the stream team was simply no match for one of the best tier 2 organizations in North America (they recently won the Ludwig x Tarik Invitational), dropping two consecutive maps 13-9 and 13-5.
A clean 2-0 triumph for @TheGuard versus @Disguised. GGWP!

Don't go anywhere as we have winner's interview coming up next, such that you can become a part of by submitting your questions via our FanZone at https://t.co/noikOc8rH8! @eBay - @invstreams #ChallengersNA pic.twitter.com/Mn6nOuH5AM

— Knights Arena (@KnightsArena) February 2, 2023
The MVP of the match was smoke player Jacob "valyn" Batio for The Guard, who was not only making good plays and rotations for the team but also putting in the work on the kill feed, accumulating 39 frags across both maps.

After these results, The Guard will play OREsports on February 8, Disguised will face MAD Lions on February 9, and on February 10 FaZe Clan will play Turtle Troop and G2 will pair against BreakThru on week 2 of Split 1.
For more content: