Moist Esports keeps growing and with the addition of YouTube superstar Ludwig Aghren as new co-owner, they could venture into Riot's tactical shooter.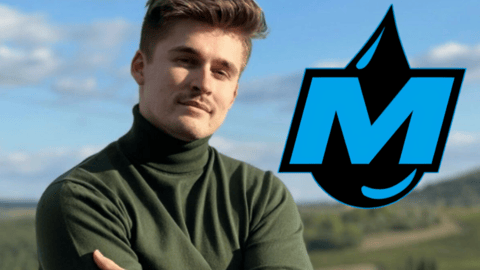 Many organizations have banked on Valorant to become their flagship esports, and while some have decided to leave the community, especially after failing to land a franchising spot, a few others are considering joining, like Moist Esports.
Moist Esports, originally created by Twitch streamer Charles "Cr1TiKaL" White, started operating in 2021, sponsoring players in Super Smash Bros Ultimate. The org quickly expanded by picking up teams on Apex Legends, Rocket League, and more Ultimate (and Melee) pros, to great success.
With the announcement that Ludwig, YouTube superstar, and former Twitch golden boy, would become co-owner of Moist Esports, Mr. Content himself has teased that they could look into joining the Valorant esports ecosystem.

I technically get to brand certain verticals, certain esports that I like that maybe Charlie is not a big of a fan of. If I were to make a Valorant team, I could name it something I want to."
It's known that while Ludwig's true and greatest esport passion is Smash Bros Melee, the game that initially gave him notoriety and one that supports by hosting massive tournaments constantly, he's also a huge fan of Riot's tactical shooter.
In fact, not too long ago, Ludwig partnered with Sentinels' Tarik to present the aptly titled Ludwig x Tarik Invitational that was won by The Guard.
Of course, it'll be hard for Moist to break into Valorant at the moment, with the Challengers teams all locked in after the Open Qualifiers, but it would be interesting to see yet another content creator-backed organization join the community after OfflineTV's Disguised Toast, whose team actually made it to the North America Split 1 event.
For more content: