The Valorant competitive scene is picking up steam once again with The Guard taking home a stacked invitational after beating T1, Sentinels, and TSM.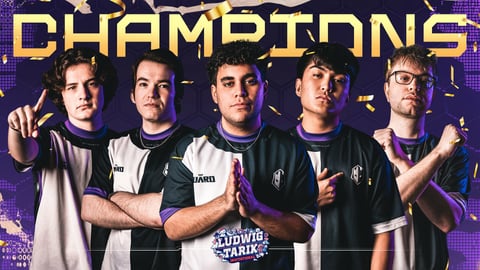 The Ludwig x Tarik Invitational wasn't only a good way to showcase popular creators facing each other in friendly competition with the Team OfflineTV vs Team Mogul Moves show match, but also good practice for organizations competing in the International Leagues and Challengers, with The Guard coming out on top.
The event included Sentinels and T1, both franchised teams that will compete in the Americas and Pacific Leagues respectively, as well as Challengers North America organizations TSM and The Guard, making it a stacked set of teams.
In the end, it was The Guard who took the event home and a total of $30,000 as a reward for beating their opponents. They did so in a convincing fashion, without dropping to the lower bracket, beating T1 2-1 in the upper bracket semifinals, Sentinels 1-0 in the final (it was a single-map affair), and TSM 2-1 in the grand finals.
The scriptwriters are certainly keeping this match spicy.

Map 2 is ours!#StandGuard pic.twitter.com/2CG3CMlrac

— The Guard (@TheGuard) January 16, 2023
While the first two maps of the finals were certainly thrilling, with TSM being pushed to overtime just to take map 1 and The Guard barely securing map 2 without needing it (13-11), Haven was one of the biggest stomps we've seen in professional Valorant.
Killjoy player Michael "neT" Bernet particularly excelled as a top fragger despite her passive role as a Sentinel, with a 291 ACS product of 16 kills and two assists.

It's a positive sign for an organization that had some stellar moments in 2022, even qualifying for some international events, however, lost momentum towards the end, failing to qualify for Valorant Champions after a deep run in the North America Last Chance Qualifier.
For more content: