After allegations against the former Sentinels player for sexual misconduct in 2021, Sinatraa is set to make his return during the Challengers NA Open Qualifiers.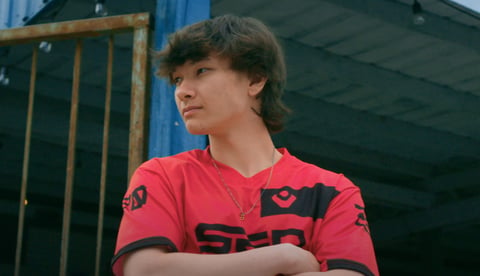 Former Sentinels ace Jay "Sinatraa" Won will return to competitive Valorant competing at the upcoming Challengers North America Open Qualifiers.
Sinatraa, 22, has been absent from pro play since 2021 when he was accused of sexual misconduct by his ex-girlfriend. Since then, the former Overwatch League Champion remained on Sentinels as a content creator and even teased that he could rejoin them as part of their active roster, something that didn't come to pass.
Former The Guard content creator shared an image via social media with the caption "Untamable Beasts," tagging Sinatraa, Jimmy "Marved" Nguyen, Jared "zombs" Gitlin, and Coby "Dizzy" Meadows, all top-tier talent that has competed and dominated the tier-1 Valorant scene in North America and at international events.
Untamable Beasts - PROD @Marved6 @sinatraa @dizzy @zombs pic.twitter.com/yAcJu3QGIr

— PROD (@ProdCM_) January 11, 2023
The Challengers Open Qualifiers in NA will hand out a total of six spots for Split 1 of Challengers, where they'll compete against six invited teams that include the likes of TSM, The Guard, and G2 Esports.
The first event, which is underway, ends on January 13 with four qualified teams for Split 1. The LCQ will kick off on January 17 and will have the final two spots for the first Split of Challengers.

The Split itself will start on February 1, with four teams being qualified for the mid-season invitational. The ultimate goal of the Challengers Leagues is to give outstanding squads a shot at being in the franchised system starting in 2023.
Sinatraa would imply that his goal is simply to stream the matches for "content," and that he in no way intents to fully commit to going back to professional Valorant at the moment.
we'll all be streaming the matches for content $$$ see u then

— Jay Won (@sinatraa) January 11, 2023
For more content: