Twitch streamer Tarik and YouTube sensation Ludwig are joining forces for a fun, unique, Valorant event! Here's everything you need to know.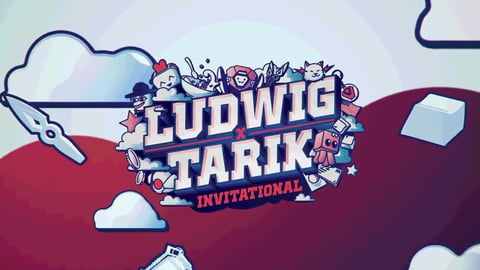 With 2023 now upon, Valorant esports is picking up steam, with the North America Challengers Open Qualifiers starting and the return of Jay "Sinatraa" Won to competitive play, things are off to a spicy start ahead of the International Leagues in February, where the 30 franchised teams will duke it out for supremacy.
There's plenty of stuff to sink our teeth in, with the event featuring high-level matches and some exhibition ones that will certainly be entertaining to watch.
Here's everything you need to know about the event.
Ludwig x Tarik Invitational: Schedule & Teams
The event will take place across two days: January 14 and 15 and it will feature some strong North American organizations:
This Weekend

The First Official Valorant Event of the Year

The Ludwig x Tarik Invitational pic.twitter.com/KTui7nxS8f

— ludwig (@LudwigAhgren) January 9, 2023
Furthermore, there's an exhibition match between team OfflineTV, featuring Tarik as captain and including OTV talent such as Jodi "Quarterjade" Lee and Yvonne "Yvonnie" Ng, playing against Team Mogul Moves, lead by Ludwig himself with the help of Michael "Shroud" Grzesiek.
Ludwig x Tarik Invitational: Format & Where To Watch
At the moment, the format hasn't been revealed yet, but we'll update you with more information soon. As for where you'll be able to watch it, there will be two main streams:
With the four professional teams involved in both the International Leagues and the Challengers Splits, this will be a good way for them to warm up to the ever-important events they'll take part in 2023 and beyond.

Will the Tier 2 teams shock fans by taking some wins over the franchised ones?
For more content: