Valorant esports is entering its third year and NA fans might finally get to experience an international event live.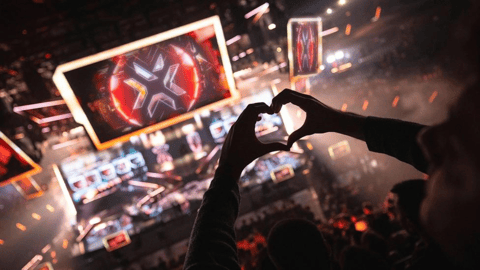 It might be unthinkable for other esports but Valorant is now entering its third year of competition and we've yet to see a single offline event be held in North America.
In 2020 amid the pandemic, it was hard to get things going, but once the Valorant Champions Tour was established, cities like Reykjavík, Berlin, Copenhagen, and Istanbul played host to Masters and Champions events the last couple of years.
For 2023, two events had cities already lineup to serve as hosts: Sao Paulo for the LOCK//IN tournament, which will see all 30 franchised teams compete, and Tokyo for the first and only Masters event of the year, leaving only the biggest and final tournament of the year to be decided, Champions.
According to a report by Alejandro Gomis from Blix.gg, it seems the United States is primed to get its first Valorant international event, with Los Angeles potentially serving as the host city.
Sources: The United States US will host the Valorant Champions 2023.

Los Angeles US is the most probable host city.

Detailshttps://t.co/GTlFBHHkl7

— Alejandro Gomis (@anonimotum) January 15, 2023
In his report, Gomis also states that Valorant Champions could start on August 7, and end a couple of weeks later, on the 26th.
It'll be an interesting and well-deserved decision if Riot does end up picking the City of Angels as the host for Valorant Champions. North America has remained one of the game's top regions since it was released and has given us teams like Sentinels, Team EnVy/OpTic, and more that have helped build a tremendous legacy for Valorant as an esport in such a short time.
Do keep in mind that it's all mere speculation and even if they're right, Riot can changes plans all of a sudden for a variety of reasons.
For more content: