Valorant is a young man's game it seems, with Darxcio hitting rank 1 in the EU ladder at just 14.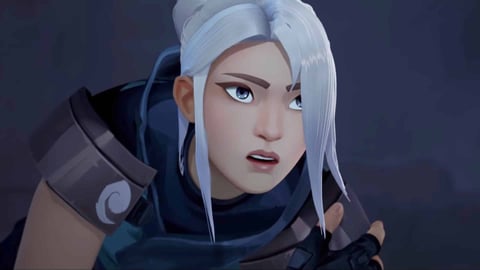 Grinding the Valorant ranked ladder is a grueling process, one that will require plenty of dedication, time, and of course, talent if you want to make it to the top. This is the case of 14-year-old prodigy Darxcio, who reached rank 1 on the EU ladder.
Darxcio, who started playing when he was 11 years old, reached Radiant at that same age, finally making it to the top two and a half years later. Also a Twitch streamer, the teenager shared his accomplishment via social media.
14 YEARS OLD TOP 1 WORLD @PlayVALORANT LET'S GOOO pic.twitter.com/aDkfpyl9RN

— Darxcio (@Darxcioo) January 26, 2023
According to Tracker.gg, Darxcio was sitting at Immortal 3 just this past January 18, going on an absolute tear while playing Duelists like Jett, Phoenix, and Raze. In just a matter of days he reached rank 1, winning nine of his last 10 matches (the other one being a draw).
As we mentioned, Darxcioo is also a Twitch streamer with a sizeable following, garnering over 24k followers on the platform. With his status as a rising star becoming more known within the Valorant community, we're sure that's a number he will dwarf in no time.

As for his esports aspirations, the young prodigy hasn't mentioned that he'll be looking to jump into the proper competitive scene soon. But surely, scouts and organizations are looking at his prowess in the years to come.
For more content: