The popular Valorant streamer announced via social media that she was diagnosed with Acute Myeloid Leukemia.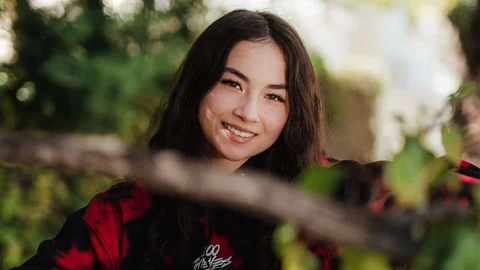 The entire Valorant and streaming community as 100 Thieves content creator Kyedae has announced via social media that she has been diagnosed with Acute Myeloid Leukemia, a form of cancer.
The 21-year-old streamer went on to Twitter to share the discouraging news, explaining that she'll undergo treatment "very soon."
Hi everyone,
I've recently been diagnosed with Acute Myeloid Leukemia (cancer). I'll be starting up treatment very soon. With that being said I'm not too sure how my body will react to the treatment so I do apologize in advance if my stream schedule isn't consistent! Stay safe <3

— kyedae JP (@kyedae) March 3, 2023
Kyedae Reveals Leukemia Diagnosis
As one of the most popular Valorant streamers on Twitch, with over 2,1 million followers and an average viewership of 10k users, Kyedae's announcement took the community by surprise, with thousands of fellow peers and fans supporting her via social media.
She took interest in Twitch streaming and Valorant content creation thanks to her fiance, famous pro player for Sentinels, Tyson "TenZ" Ngo, who encouraged her to start her path in content creation around 2019, helping Kyedae settle in well within the community.
Make no mistake, however, as the 100 Thieves creator's own personality and charisma are what led her to amass such a massive following in a relatively small amount of time.
From orgs like Sentinels, Gen.G, NRG, FaZe Clan, and of course, 100 Thieves, to important members of the Valorant community and even those more related to general gaming, such as Geoff Keighley joined in wishing Kyedae a speedy recovery.
What Is Acute Myeloid Leukemia?
According to Cancer.org, Leukemias are a form of cancer that stems from cells that would develop into different types of blood cells. As the name implies, Acute Leukemia grows faster than Chronic Leukemia.

It'll be a tough battle, but everyone at ValorFeed wishes Kyedae a speedy and complete recovery. We can't wait to see her back at her best.
For more content: