After some very surprising results on Day 1, Day 2 is about to begin. Here's everything you need to know about the matches.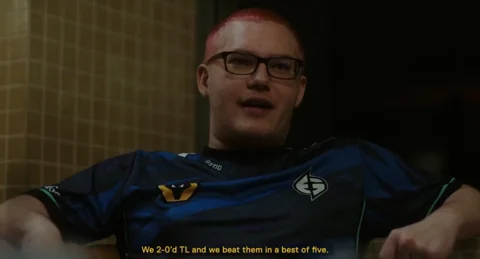 Day 1 finished with tons of surprises that not many expected. The group of death finished their initial matches and here's a small recap of Day 1.
Valorant Champions 2023 Day 1 Recap
The opening matches of Champions 2023 were none other than the "Group of Death" ones.
Here are the results:
| | |
| --- | --- |
| Map | Result |
| Map 1: Fracture | Team Liquid 11:13 Natus Vincere |
| Map 2: Bind | Team Liquid 15:17 Natus Vincere |
| Decider Map: Split | // |
| | |
| Map 1: Lotus | DRX 13:15 LOUD |
| Map 2: Split | DRX 13:6 LOUD |
| Decider Map: Ascend | DRX 13:8 LOUD |
Group D Winners Match: NaVi vs DRX | August 8 03:00 CEST (Day 2)
Group D Elimination Match: Team Liquid vs LOUD
Where To Watch Day 2 Valorant Champions 2023
Champions 2023 has two types of streams in which you can follow the event. The Official ones with commentary, or the watch parties that are streamed primarily by the content creators.
These streamers and content creators are watching #VALORANTChampions Los Angeles with the rest of the Pacific!

Join in the watch parties and witness our four representatives #MakeWaves pic.twitter.com/7kOjQ179FH

— VCT Pacific @ Champions (@vctpacific) August 7, 2023
Valorant Champions 2023 Streamer Watch Parties
These are the more popular streamers' watch parties you might be interested in:
Tarik
Subroza
Kyedae
ShahZam
Kuba
Mixwell
In the tweet below you can see the other official Watch Parties that you can tune in to during Champions 2023

The official #VALORANTChampions Watch Party list is here!

Who are you watching with? pic.twitter.com/GNdUImcOQ2

— VALORANT Champions Tour (@ValorantEsports) August 5, 2023
Official Champions 2023 Streams With Commentary
English Stream (Primary):

German Stream:

French Stream:

Turkish Stream:

Latin American (ES) Stream:

Filipino Stream:

Valorant Champions 2023 Day 2 Matches
The second day will be filled with the initial matches from Group B together with the Winners' Match from Group D.
Our next game at the #VALORANTChampions is scheduled on August 8. The winner will advance to the Playoffs.

03:00 CEST
https://t.co/MgvslC3UC5#navination #Valorant pic.twitter.com/vphpZG57tH

— NAVI Valorant (@NAVIValorant) August 7, 2023
Champions Day 2 Schedule
You can check each team's current roster by clicking on the team name.
| | | |
| --- | --- | --- |
| Maps | Teams | Result |
| Map 1: | FUT vs T1 | TBD / 9 PM CEST |
| Map 2: | FUT vs T1 | |
| Decider Map: | FUT vs T1 | |
| | | |
| Map 1: | EG vs FPX | TBD / 12 PM CEST |
| Map 2: | EG vs FPX | |
| Decider Map: | EG vs FPX | |
| | | |
| Map 1: | NaVi vs DRX | TBD / 3 PM CEST |
| Map 2: | NaVi vs DRX | |
| Decider Map: | NaVi vs DRX | |
Champions 2023 FUT Esports vs T1 Head to Head Results
This will be the first encounter between these teams as they've not yet faced each other. In their five previous individual matches, they both have a 2-3 score.
Champions 2023 Evil Geniuses vs FPX Head to Head Results
EG & FPX have also not faced each other yet and this will be their first matchup as well. In their five previous individual matches, they both have a score of 3-2.
Champions 2023 Natus Vincere vs DRX Head to Head Results
Today's games are one big thing in common, and that is that they are all facing each other for the first time. NaVI and DRX also have the same fate as the two previous matches, and their previous scoreline for the past five games is NaVi 3-2 & DRX 2-3.
GUESS WHO'S BACK

Today is our #VALORANTChampions debut vs @FPX_Esports at 3PM PT, don't miss it!#EVILEXHIBITED pic.twitter.com/BUtQijET4K

— Evil Geniuses (@EvilGeniuses) August 7, 2023
What To Expect From Day 2 Of Champions 2023
As we've stated before, Champions is the biggest Valorant event and games can be unpredictable. Even if one team is expected to stomp another because they are the underdogs the opposite can happen and that is expectable.
Day 2 hosts 3 matches instead of the two that we had for Day 1, and we can expect the same for this day as well. FUT vs T1 is a super close game on paper, but either team can pop off.
ok, I don't like the upsets here.#VALORANTChampions

— Evil Geniuses (@EvilGeniuses) August 7, 2023
EG is expected to dominate over FPX as this is not the FPX from EMEA, and the difference in roster quality is quite big. The last game is the derby between the winners of the Group of Death, and that is where we expect the most hype and adrenaline rush.

For more Champions content:
This article contains affiliate links as indicated by the shopping cart icon. Please read the article carefully before clicking any links.