With this year's Event Pass, Riot is giving the Valorant community lots of in-game content to mark a good luck run on August 6th for Champions 2023. Here's how you can earn these items.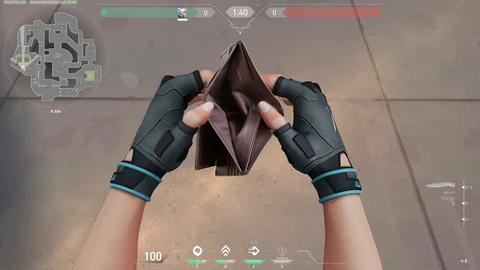 Champions 2023 marks the end of a splendid season so far, and to celebrate it, Riot has released a ton of in-game stuff that will be free for the community to claim through playing & watching.
What Is The Valorant Champions 2023 Event Pass
The Champions 2023 skin bundle has also been revealed, and if you wish to learn more about it, visit Valorant Champions 2023 Bundle. In addition to this hype-inducing bundle, we will also have a free Event Pass that will be available for a limited time, probably until Champions 2023 ends.
The event pass is basically the free version of the battle pass, where players will in a similar fashion grind up and earn some in-game items. The Event Pass will include seven tiers, and the rewards will have:
Player Titles
Player Cards
Buddies
Radianite Points
Sprays
Champions Event Pass Assets | #VALORANT #VALORANTChampions pic.twitter.com/5T4AzE504x

— VALORANT Leaks & News (@VALORANTLeaksEN) August 1, 2023
How To Earn Items Through 2023 Event Pass

Grinding for these freebies will be done through activity in the Valorant client. The activity will include playing matches regardless of the game mode as they will all count towards the Event Pass.

Valorant Champions 2023 Event Pass: Rewards
FREE CHAMPIONS EVENT PASS | #VALORANT https://t.co/FAwYGr6MTk pic.twitter.com/o5PmskhaTI

— VALORANT Leaks & News (@VALORANTLeaksEN) August 1, 2023
If you're looking for the full list of rewards for the 2023 Event Pass, here they are:
Level 1: Happy Octopus spray

Level 2: Tearjerker Title
Level 3: 10 RP
Level 4: Champions Squad Player Card
Level 5: One More Title
Level 6: 10 RP
Level 7: Octobuddy Gun Buddy
The Event Pass will be released on the 4th of August, which is 2 days prior to Champions 2023, and will be available for grinding until the 29th of August.

For more content: