With a week remaining until Valorant Champions 2023, Riot has released a small patch with a few tweaks in it. Here's what those features are.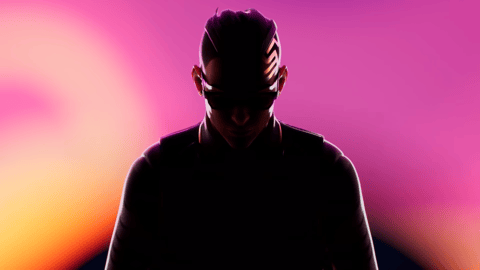 After the somewhat big update with patch 7.00, it was expected that a few small changes would be made before the biggest event in Valorant starts. This patch has no Agent updates but will have a big feature coming with the Esports Hub.

Valorant Patch 7.02: Full Update
Valorant Esports Hub
The first and most important feature in this update is the Esports Hub. The Esports hub will be a new addition to the Valorant client which will allow you to follow everything about VCT Champions 2023 while being ingame in Valorant. For the players that don't follow Twitch or Twitter that's a big adjustment and makes them up-to-date with Champions with ease.

This is what's going to be included in the Hub:
All of the competing teams, roster & details about them
The Champions 2023 Schedule
Results of the Group Stages
Results of the Playoff Brackets
The Hub will be available in the client on the 2nd of August, which is four days before Champions 2023 Los Angeles goes live.
The Esports Hub is now Live | #VALORANT pic.twitter.com/plEeSUArWE

— Mike | Valorant Leaks & News (@ValorLeaks) August 1, 2023
Valorant Real-Time Text Evaluation

We all know how strict and harsh Riot is towards the toxic parts of its games. Toxicity & bullying is not tolerable, and Riot aims for an "utopia" in which toxicity is dealt with as soon as possible.
The Real-Time Text Evaluation has been tested previously in the Americas, and the goal of the system is to monitor situations in which players are toxic or disruptive, with the addition of detection of bad behavior in the matches.
August 1, 2023
This is how it's going to work. The System will constantly monitor every Valorant game after this patch. It will be launched as a part of each Map, and it will constantly observe each player's behavior. In case any of the players matches its algorithm of toxicity & bad behavior, it will mute & sanction them right away.
With the latest update, Riot has informed the community that it will start rolling out the system, so we are yet to find out how it will work and what good it's going to bring to us.
Valorant Patch 7.02: Patch Notes
In the previous part of this article, we explained the most notable things you should be aware of.
In the next chapter, we will give you the full edition of the Patch Notes, including an explanation for the ones that might be difficult to understand.
Player Behaviour Updates
A party voice mute has been added for people that received team voice mutes.
Global Rollout for the Real Time Text Evaluation
Jett said what? We've updated some of her voice lines and more in Patch Notes 7.02 here:

https://t.co/DiVeSMvflp pic.twitter.com/LkM26uPBBH

— VALORANT (@VALORANT) August 1, 2023
Agent Updates & Bugfixes
Jett's voice lines have been updated, with added interaction lines with Neon & Gekko.
Fixed a bug where Omen's From The Shadows (X) and Shrouded Step (C) abilities were not properly canceled if he was hit by KAY/O's ZERO/point (E) or Deadlock's Annihilation (X) during the windup before teleporting. Additionally, we added visuals for when this windup is canceled.
Fixed the Knife Handle collision on KAY/O's ZERO/point (E) staying in the world after the Suppression explosion.
Fixed Deadlock's Sonic Sensor (Q) not triggering when Wingman (Q) started defusing the Spike in its detection area under some circumstances.
Fixed Chamber's Rendezvous (E) not having the correct visuals at his departing location.
Fixed an issue where players trapped by Deadlock's Annihilation (X) were not properly killed when hit by the Spike explosion.
Fixed issues where Raze's Showstopper (X) projectile would not explode when hitting players trapped by Deadlock's Annihilation (X).
Fixed issues where damage-over-time area abilities (like Phoenix's Hot Hands [E]) were not damaging Deadlock's Barrier Mesh (E).
Fixed issue where Brimstone's Orbital Strike (X) did not damage the cocoon of Deadlock's Annihilation (X).
Fixed an issue where Skye would get an additional charge of Guiding Light (E) upon swapping sides.
Other Updates
Maps: Fixed a bug where going through the B side teleporter on Bind as a controlled ability, such as Sova's Owl Drone (C), will cut off the teleport audio sound.
Premier: Fixed an issue where the Premier Weekly Match Reset timer was not displaying Days left until reset.
Cosmetics: The Araxys skin line muzzle flash is currently displayed in black and white for chromas in the third person.

Valorant Updates tend to cause Error Codes on launch, so in case you've had some here's a guide on how to fix the ones that appear most commonly: