Early patch notes have been released on the Valorant PBE and we can see beforehand what's being planned and what's about to change. Here are the changes.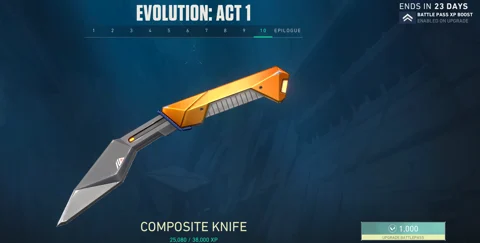 Valorant PBE is the Public Beta Environment where test versions of Valorant are available for the beta testers. If you wish to know more about it & how to join check out Valorant PBE & How To Access It?
Valorant Update 7.03: Details
The Patch is not yet available for the main client and is a few days away from it. Starting August 4th, PBE members have the possibility to have a sneak peek into the new patch changes and see what they do.
This patch doesn't have any major gameplay changes, but there is one that will upgrade the "rendering system". What this will do is it will help the devs in their goal of making the Valorant System more "maintainable" in the near future.
Changed agent purchase system! #VALORANT
PBE 7.03 pic.twitter.com/E9H4ahybwe

— KOHTEIHEP (@kohteihep) August 4, 2023
Test Version is scheduled to end on the 7th of August 2023 at 11 AM Pacific Time, and it is focused on the Store & Battle Pass updates primarily made to improve the User Friendliness. Apart from this, it will also have some bug fixes regarding agent portraits, player settings, the new Esports Hub & more.
While the official release of VALORANT's Patch 7.03 is still days away, a test version hit the PBE servers on August 4, giving players a peek into the final patch notes. Besides an interesting mention of an upgrade to the "rendering system," the rest of the patch appears to be pretty basic, only bringing a few feedback-focused changes to our plate.

PBE 7.03 voicemails! Reyna is UPSET. Deadlock is UPSET. Radivores controversy goes on. pic.twitter.com/3XLMfn7yic

— Shiick (@Shiick) August 4, 2023
Valorant Update 7.03: Patch Notes
The Patch Notes were provided by Riot JoEllen who is the Community Manager for Valorant @Riot Games.
These are the 7.03 PBE patch notes:
General Updates

We have restructured the rendering system with the goal of making the system more maintainable in the future.
Store & Battle Pass UX Updates
Option to Favorite an item after purchasing.
After purchasing or unlocking Battlepass or event pass items at the end of a game, you will now have the ability to immediately Favorite your newly purchased/unlocked weapon or accessory item (titles not included) on the confirmation screen.
Navigation to Sprays Collection
After purchasing or unlocking a Battlepass or event pass Spray at the end of a game, you will now be able to directly navigate to that newly acquired Spray in the Collections tab from the confirmation screen.\

Bug Fixes
A bug has been fixed where a white line was appearing on Player Portraits when an Ultimate Ability was used.
An issue has been fixed where a shield's number value appeared red in the shop when upon receiving damage & then buying it back again.
A font issue has been fixed where Greek Tonos was not being rendered for Account Names
A bug has been fixed where VOIP Ducks Flavor VO was not functioning as intended.
A bug in the Esports Hub has been fixed that was causing the Schedule to show Incorrect TIme/Days due to UTC time conversion.
( VOIP Ducks Flavor VO is a setting that, when turned on, makes in-game sounds slightly lower in order to prioritize party/team comms)

For more content: