Previously known as KING-ZONE DragonX, just DragonX and now DRX, is a South Korean Valorant team that is at their top level right now. Let's see whos in their roster now.
T1's brotherly rival, DRX is a South Korean Org that has had quite the accomplishment ever since they signed the Vision Strikers roster as their main Valorant team.
DRX Valorant Roster
Here's how their roster looks right now:
| | | | |
| --- | --- | --- | --- |
| Real Name | Nickname | Role | Join Date |
| Kim Gu-taek | stax | Player / IGL | 2022-01-07 |
| Goo Sang-Min | Rb | Player | 2022-01-07 |
| Kim Gi-seok | Zest | Player / Sub | 2022-01-07 |
| Yu Byung-chul | BuZz | Player | 2022-01-07 |
| Kim Myeong-kwan | MaKos | Player | 2022-01-07 |
| Jung Jae-sung | Foxy9 | Player | 2022-10-1 |
| Kang Ha-bin | BeYN | Player / Prospects | 2023-06-07 |
| Pyeon Seon-ho | termi | Head Coach | 2022-01-07 |
| Kwon Soon-woo | Argency | Coach | 2022-01-07 |
| Kim Min-soo | glow | Coach | 2022-01-07 |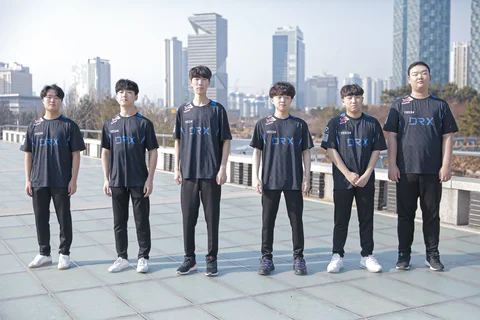 The latest change in their roster is BeYN's comeback to the team as his loan to Maru Gaming ended. He is currently listed as a DRX player, but won't be playing in their main team, instead, he is now a part of their DRX Prospects roster.

GGWP @DRX_VS We take the match 2-0 with a 13-10 score on Bind!

Next match: PRX vs @FNATIC
19 June, 2:00PM SGT #WGAMING #VALORANTMasters pic.twitter.com/7Sbp5kDeUx

— Paper Rex (@pprxteam) June 17, 2023
They are currently playing in the 2023 Tokyo Masters and their Tokyo Masters roster is:
stax (In-Game leader)
RB
BuZz
Mako
Foxy9
Sub: Zest
They finished 2nd in Group B, finishing with a 2-1 score behind Evil Geniuses. Their first game in the UB Quarterfinals was versus Paper Rex and they lost 2-0. Their next match in the lower bracket is versus NRG, and it starts 18th of June at 08:00 CEST.

DRX Valorant Achievements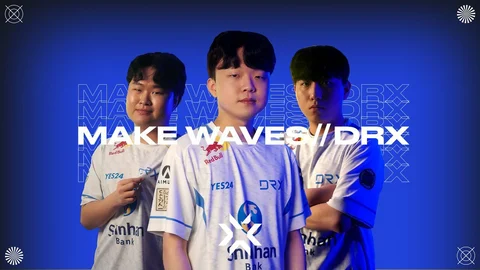 Although they haven't clinched a major tournament victory just yet, their list of accomplishments is undeniably impressive. One standout achievement is their remarkable 3rd place finish in last year's nail-biting Champions held in Istanbul. Their exceptional performance in that tournament earned them a substantial prize of $110,000, contributing to their overall prize winnings, which now soar to an impressive $359,514.
DRX ELIMINATES THE MASTERS COPENHAGEN WINNERS AT #VALORANTChampions ISTANBUL! #DRXWIN pic.twitter.com/tw9POVBUYl

— VALORANT Champions Tour TR (@ValorantEsports) September 16, 2022
Most recently, they manage to secure a well-deserved 2nd place finish in the VCT 2023: Pacific league, cementing their status as formidable competitors in South-East Asia. Additionally, they showcased their skills with a commendable 3rd/4th place finish in the intense 2023: LOCK//IN São Paulo tournament. With such notable achievements under their belt, it's clear that this team is poised for even greater success in the future.
Keep an eye on them as they continue to make waves in the competitive gaming scene.

For more Valorant Rosters:

This article contains affiliate links as indicated by the shopping cart icon. Please read the article carefully before clicking any links.