It's going to be super hot in LA as Valorant Champions is getting stacked with teams in their prime. Here are the ones that qualified to it.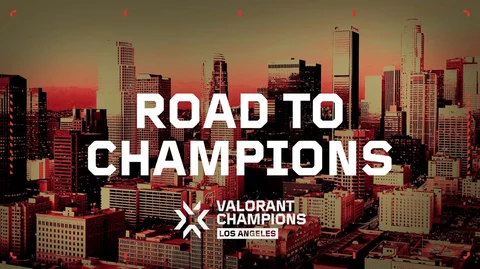 Valorant Champions is the pinnacle of competitive Valorant and this year's VCT tour will close out in Los Angeles. We're unsure if it's a coincidence or made on purpose, but Valorant's newest agent - Gekko, is also from Los Angeles. That probably means there are going to be tons of Gekko's in the crowd with his signature fluorescent hair color.
VCT Los Angeles
This is where champions are made.

VALORANT Champions 2023 is coming to Los Angeles in August. It all starts at the Shrine Expo Hall and ends at the Kia Forum. Get the details with Anna and Leo. pic.twitter.com/YhCOrboRnc

— VALORANT (@PlayVALORANT) March 4, 2023
Almost every game has an event similar to Champions. The best teams, players and content creators gather in one place, for a stupid-high prize pool and the biggest show the game has to offer. Last year's arena was completely sold out, and the streams were watched by over 1.5 million unique viewers. Since then, teams have made shuffles, rosters are different and things aren't quite the same competitively as well.
Got a fav VAL streamer? Shout them out in the replies

— VALORANT (@PlayVALORANT) June 13, 2023
Masters Tokyo is currently underway, and Valorant has drops enabled. To get the drops, you just have to watch a live game anytime between the 11th till 25th of June. Make sure to have an ad-free experience on Twitch by getting 30 days of Amazon Prime for free on this link, and subscribe for free to your favorite Valorant streamer.
Teams from all over the globe will have a say in this majestic tournament and there will be a total of 16 of them. After the LOCK//IN, the VCT teams will play in their regional competitions from the Pacific, EMEA, and Americas and battle their way out to qualify for both Masters in Tokyo and Champions in the City of Angels.
Dates & Details About Valorant Champions 2023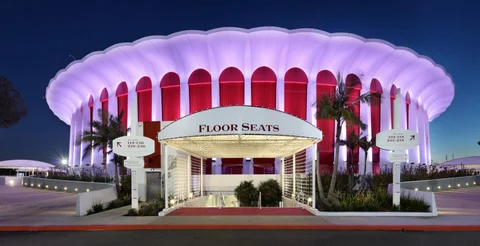 The championship will take place from the 6th of August until the 26th of the same month.
It will be held in two venues, them being:
Kia Forum (where the Clippers will play)
Shrine Auditorium (USC Trojans home court)
The organizer is obviously Riot Games, the current sponsor is INZONE. Kia Forum will host the Top 4, whereas all of the other games will be played in the Shrine Auditorium. More precisely, all of the games from 6-20th of August will be hosted in the Shrine, where the total teams will drop from 16 to the top 4. Afterward, the Champions will play their guts out in front of the possibly largest venue in the history of Valorant's competitive scene, the Kia Forum.
Qualified Teams For Valorant Champions 2023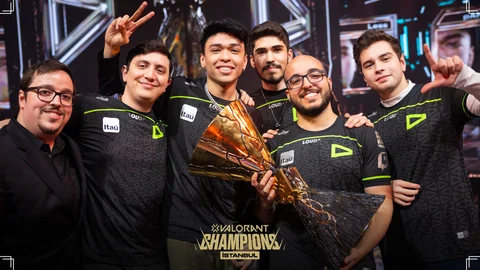 Valorant is split into four international leagues. Three of them are regional ones, and they will be represented by a minimum of four teams, while China will have at least three teams to represent them in LA. That brings us to 15 teams that will have a spot at the Shrine. The final slot will go to the winner of the upcoming VCT Masters Tokyo, regardless of its region of origin.
Current Qualified Teams For Valorant Champions 2023 Per Region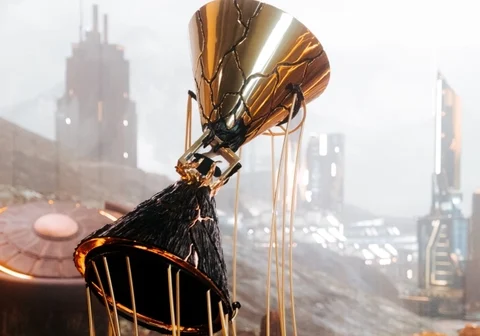 These are the Qualified teams per Region for Champions:
EMEA
Team Liquid
FNATIC
FUT Esports
Giants
PACIFIC
Papex Rex
DRX
T1
ZETA DIVISION
AMERICAS
LOUD
NRG
Evil Geniuses
KRÜ Esports
CHINA
EDward Gaming (China Qualifier)
Bilibili Gaming (China Qualifier)
Fun Plus Phoenix (China Qualifier)
Masters Tokyo Winner
Valorant Champions 2023 Team Rosters
Once the teams qualify their rosters are locked and only emergencies can allow roster changes in the form of standins. Currently, about 60% of the slots are filled in, and we are awaiting the Chinese Qualifier, Last Chance Qualifiers, and the Tokyo Masters slot to have the tournament filled in fully.
No more changes.

This roster is here to stay pic.twitter.com/jENJCDHN4t

— Sentinels (@Sentinels) May 23, 2023
These are the rosters of the qualified teams for Champions 2023:
| | | |
| --- | --- | --- |
| Team | Roster | Region/Country |
| Team Liquid | Jamppi, nAts, Sayf, soulcas, Redgar | EMEA/Netherlands |
| Fnatic | Boaster, Derke, Alfajer, Leo, Chronicle | EMEA/United Kingdom |
| FUT Esports | qw1, mojj, qRaxs, MrFaliN, ATA KAPTAN | EMEA/Turkey |
| Giants | Fit1nho, hoody, nukkye, rhyme, Cloud | EMEA/Spain |
| Natus Vincere | ANGE1, Shao, Zyppan, SUYGETSU, cNed | EMEA/Ukraine |
| LOUD | Saadhak, aspas, Less, cauanzin, tuyz | Americas/Brazil |
| Evil Geniuses | jawgemo, Ethan, Boostio, C0M, Demon1 | Americas/USA |
| NRG | s0m, FNS, crashies, Victor, ardiis | Americas/USA |
| KRÜ Esports | Klaus, NagZ, Daveeys, Melser, keznit | Americas/LAS |
| DRX | stax, Rb, BuZz, MaKo, Foxy9 | Pacific/South Korea |
| Paper Rex | f0rsakeN, d4v41, Jinggg, something, mindfreak | Pacific/Indonesia |
| T1 | ban, Carpe, xeta, Munchkin, Sayaplayer | Pacific/South Korea |
| ZETA DIVISION | Laz, crow,Dep, SugarZ3ro, TENNN | Pacific/Japan |
| EDward Gaming | Haodong, CHICHOO, nobody, ZmjjKK, Smoggy | China |
| Bilibili Gaming | Biank, whzy, rin, KNight, yosemite | China |
| FunPlus Phoenix | AAAY, BerLIN, Yuicaw, TZH, Lysoar | China |
That is all you need to know about Champions 2023 for now. To be updated with more Esports stuff, check out our Valorfeed Esports Section where we have tons more waiting for you.
Trending content:

This article contains affiliate links as indicated by the shopping cart icon. Please read the article carefully before clicking any links.