With both rosters getting released, we are yet to find out who will replace them and when.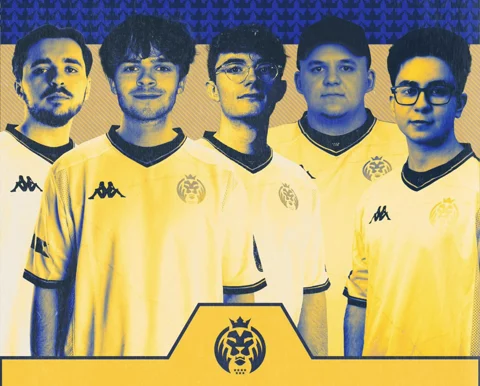 Play-In Relegation Battles
Things weren't looking good for either of them from the get-go of this NA Split 2 Challengers tournament. Disguised went 2-10 in their group, managing to win only one game against Shopify Rebellion and Turtle Troop. Mad Lions, on the other hand, had a slightly better showing, going 4-9 and securing a victory with a 2-1 win over G2 Esports.
Four headshots and a clutch to win a crucial round! What an amazing round from @Bjorlulu!@MADLions_EN | #ChallengersNAhttps://t.co/IdLJzBaWrP pic.twitter.com/0EyP8vaSux

— VALORANT Esports NA (@valesports_na) June 4, 2023
Their poor performance in the group stage got them down to the Play-In Relegation. To provide some context, in this Play-In stage, the bottom two teams from each group are required to compete, with the objective of securing a top-two finish in order to qualify for the 2024 Challengers NA.
This is what the Play-in looked like:
| | | |
| --- | --- | --- |
| Opening Matches | Winners Match | Qualified |
| Turtle Troop vs Mad Lions (2:0) | Turtle Troop vs OREsports ( 2:0) | Turtle Troop |
| Disguised vs OREsports (0:2) | | |
| Elimination Match | | |
| Mad Lions vs Disguised (2:0) | OREsports vs Mad Lions (2 :1) | OREsports |
And that's a wrap on the Play-In Relegation series for #ChallengersNA @OREsportteam takes victory against @MADLions_EN, GGs! pic.twitter.com/muzdk80qPX

— VALORANT Esports NA (@valesports_na) June 6, 2023
Disguised Toast Disbands His Valorant DSG Roster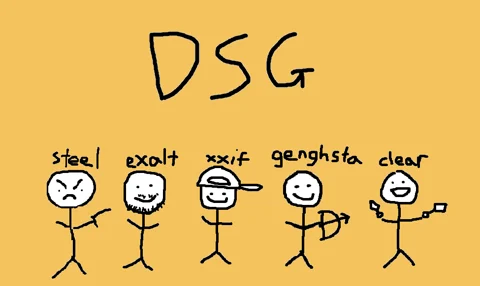 The official statement came from Toast himself:
As we've been relegated from the VCT Challenger league, we have released our players and coach from our roster as we re-evaluate the future of DSG in the Valorant scene.

Thank you to the players for this incredible first year and we wish them all the best.
Relegation stands as the primary reason for their release, and it remains undecided whether they will assemble a new roster or take a break from Valorant. The community feedback and overall comments express gratitude for Toast's contribution to the Tier 2 scene, and Steel being recognized as the most notable player during their time playing together.

DSG forever pic.twitter.com/anvWoLWa7O

— * (@granolacrumb) June 9, 2023
DSG was a super fresh addition to the Valorant T-2 competitive scene, and will probably open the door for more teams alike to give their try.

Mad Lions Possibly Leaving Valorant After They Drop Their Roster
Shortly after being relegated, Mad Lions dropped their complete Valorant roster, including their coaching staff. Mad Lions returned to the scene in January after being away for almost a year prior. They entered the scene by signing Dark Ratio, one of the six teams that qualified for the Challengers League.
With our relegation from #ChallengersNA, we are releasing @Bjorlulu, @N4RRATE, @Ange_AMIL, @TrickAIM, and @BlackHeartVAL. We thank the players for the efforts and wish them the best in their futures. pic.twitter.com/oSYVkvbUnf

— MAD Lions English (@MADLions_EN) June 8, 2023
The team didn't have many glow-ups. They missed out on Mid-Season Faceoff as they performed poorly in the qualifications finishing with a 1-4 record. Right before the start of Split 2, they had two new signings as they brought in "Blackheart" and "Bjor". Bjor was probably the most notable signing as he had multiple good performances in both Group Stage and in the Relegation Play-in battle.
We would like to announce @bjorlulu joining the MAD Lions VALORANT Starting Roster! Welcome to the team!#ChallengersNA pic.twitter.com/6OblacJPkv

— MAD Lions English (@MADLions_EN) April 18, 2023
After dropping the squad, Ange posted:
With @MADLions leaving valorant i am now a F/A. All love<3 they treated us very well.

As for me, I didn't perform to my standards this year. I know I can do so much better, this season has taught me a lot. I will be continuing to grind and become more consistent this offseason.
In the official Mad Lions statement there was no indication of them leaving the game completely, but we guess Ange spilled the tea, and his "gossip" is turning out to be true. Same as DSG, Mad Lions was a great addition to the competitive scene, switching regions to North America and believing in a few youngsters and their dream after their great success.
A 1v3 @Ange_AMIL can handle!@MADLions_EN | #ChallengersNA https://t.co/ZtPfjfJCiW pic.twitter.com/D7fLHmoV1B

— VALORANT Esports NA (@valesports_na) June 5, 2023
Let's hope Mad Lions change their mind and pick up some new Valorant prodigies and continue their competitive saga.
For more content: