xQc's new Valorant team could be the Turtle Troop roster. Get to meet them down below.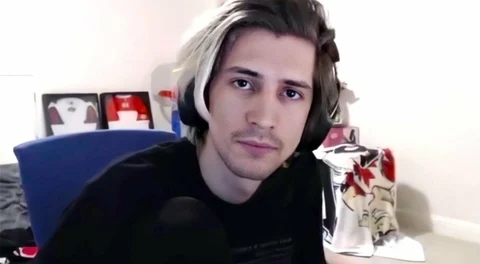 With news that xQc could be joining the Valorant community as an org owner following in the footsteps of the likes of Disguised Toast or Moist Esports via Ludwig Aghren, fans have gotten excited.
The former Overwatch League professional player knows what it's like to compete at the highest level and could prove useful to coach the roster's mentality when competing in the Valorant Challengers Split 1 and 2.
But what roster are we talking about? None other than Turtle Troop, the last unsponsored Valorant roster in North America Challengers.
What Is The Turtle Troop Roster?
Turtle Troop, formerly known as Squirtle Squad, with a name change taking place most likely due to copyright issues, claimed their spot in the Challengers Splits via the Last Chance Qualifiers, becoming the final team alongside OREsports to join the competition.
As of the time of writing, they currently sit with a 2-2 record at 5th place in Group A. If they beat Oxygen Esports during week 5 they'll qualify for the Mid-Season Face Off and have the opportunity to play against teams from Group B and earn more points for the final standings.
Their biggest win came in week 4 when they battered G2 Esports, who was undefeated at that time. Turtle Troop beat them 13-1 on Fracture and 13-7 on Haven.

This is the current active roster of Turtle Troop, xQc's potential Valorant team
| | | |
| --- | --- | --- |
| Name | Role | Join Date |
| Jack "Add3r" Hayashi | Killjoy, Cypher | January 9, 2023 |
| Peter "Governor" No | KAY/O, Jett, Neon | January 9, 2023 |
| Matthew "Wedid" Suchan | Omen, Brimstone, Astra | January 12, 2023 |
| Anthony "mummAy" DiPaolo | Omen, Breach, Chamber | February 21, 2023 |
| Tanner "TiGG" Spanu | Skye, Sova | February 21, 2023 |
For more content: